Dolphins at Patriots Live Stream: Watch NFL Online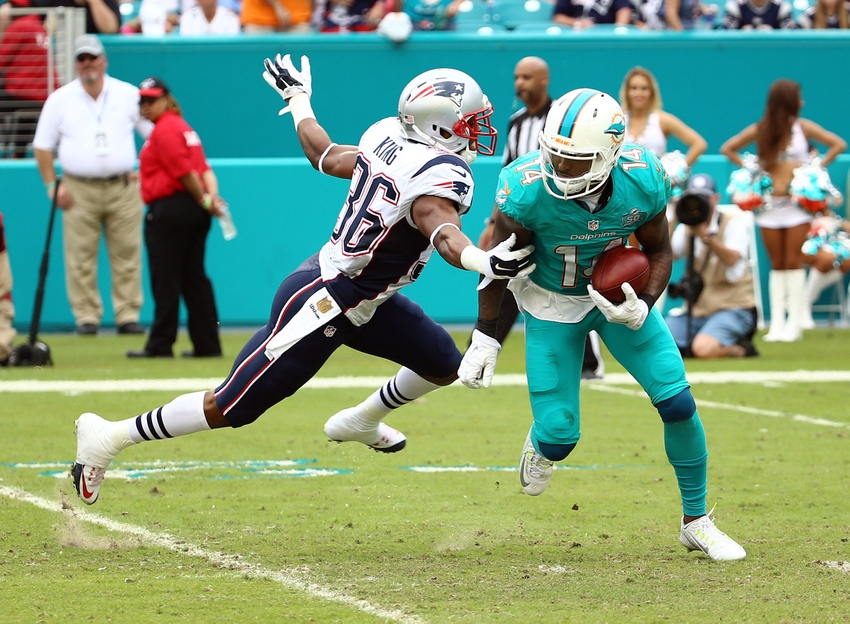 The New England Patriots host the Miami Dolphins at Gillette Stadium on Sunday. Here's all the info you need to watch.
Both the New England Patriots and Miami Dolphins played well in Week 1. The Patriots came away with a surprising victory over the Arizona Cardinals, while the Dolphins suffered a hard-fought loss to the Seattle Seahawks.
Now the two AFC East rivals will face off in a Week 2 matchup.
In relief of Tom Brady, Jimmy Garoppolo played great in the first start of his NFL career. It was a particularly impressive showing given the Patriots were without star tight end Rob Gronkowski. On top of that, Garoppolo was playing behind a make-shift offensive line.
He showed incredible poise for a guy making his first career start, consistently making the smart play on the field. Slot receiver extraordinaire Julian Edelman was particularly effective in the Patriots' offense.
Bill Belichick, Josh McDaniels and company made the offense easy for Garoppolo, featuring the short passing attack. That is where Edelman shined. Garoppolo went to Edelman early and often last week, and I fully expect that to continue going forward.
However, the Dolphins may create a tough matchup for the Patriots' offense. The Dolphins are not as talented as the Cardinals as a whole, but they do posses an incredible defensive line. Led by All Pro Ndamukong Suh, the Dolphins can create consistent pressure up front.
This could quickly become an issue against the Patriots young and inexperienced offensive line. Whether left tackle Nate Solder can suit up this week is as important as if the Patriots get Gronkowski back.
Ryan Tannehill and the Dolphins' offense struggled to get anything going against the Seahawks last week. I expect the Patriots' strong defensive unit to have a lot of success against Tannehill and company.
That being said, Arian Foster is a talented running back who could certainly make a difference in this game. However, it is Dolphins' wide receiver Jarvis Landry who the Patriots should be most worried about.
Landry is one of the best slot receivers in the NFL. He shows great quickness and an innate ability to find open spaces in the defense. Cornerback Logan Ryan was abused by Larry Fitzgerald out of the slot last week. He must do a better job this week if the Patriots are going to hold down Landry.
This will undoubtedly be a fun game to watch, and will be televised live on CBS.
However, if you want to watch this game on an online stream, you must have a paid DirecTV NFL Sunday Ticket or NFL Sunday Ticket TV subscription. With that NFL Sunday Ticket subscription, you will get access to all NFL games during the 2016 regular season.
Details for Sunday's game are below:
Date: Sunday, September 18th
Start Time: 1:00 p.m. ET
Location: Foxborough, MA
Stadium: Gillette Stadium
TV Info: CBS
Live Stream: NFL Sunday Ticket
This matchup between AFC East rivals is one that you will want to be sure to check out. Luckily, we have plenty of options to make that happen.
This article originally appeared on