Dirk Koetter Disappointed In Buccaneers' Offense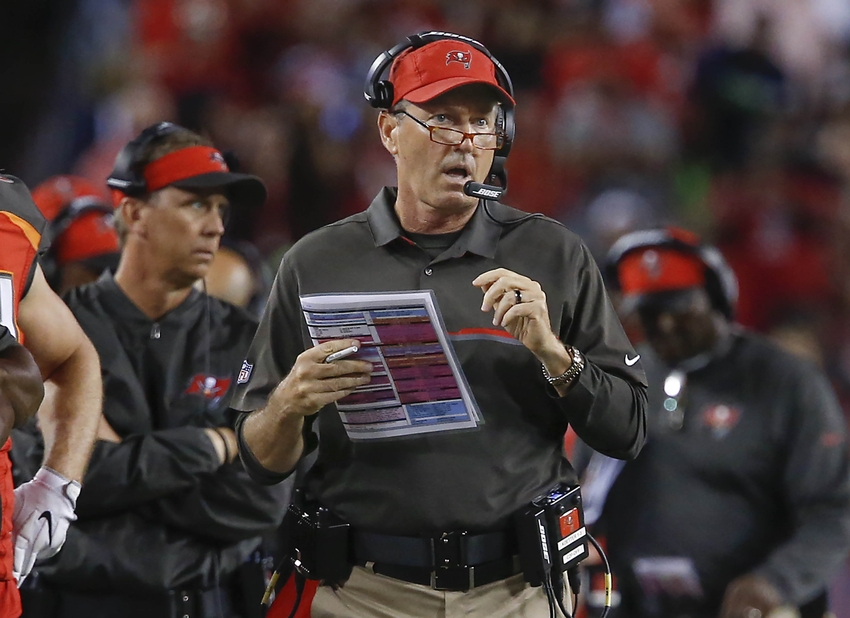 Despite getting arguably the biggest win in a decade, head coach Dirk Koetter was disappointed in the Buccaneers' offensive output.
Defeating the Seattle Seahawks is no small task. Yet, this Tampa Bay Buccaneers team managed to do so on Sunday in convincing fashion – at least, defensively. After going up 14-0 after their first two possessions, the Buccaneers never scored again. The defense held the Seahawks to one field goal and kept them out of the red zone for the entire game.
When Koetter spoke the to the media on Monday, he was happy with the win, but noted it just wasn't quite good enough;
"We executed really well on those first two drives. Those first two drives were really good execution and we have a ton of respect for what Seattle does on defense, one of the best and they have been for a long time. When I looked at the tape today, even though I still give a lot of credit to Seattle's defense, I'm a little disappointed. I'm a little disappointed offensively that we had didn't – we had some other good scoring opportunities.

I've said many times this year about our offense putting our defense in bad field position. In this game, our defense put our offense in good field position and we had some opportunities to finish and we didn't. Like any time you win, everybody feels great about it, but there's always stories going on behind the scenes. San Diego's looking at all our deficiencies right now and we're not going to win very many games scoring 14 points. Last night, our defense ruled the day. Our defense stole the show and deservedly gets the credit. But the flip side of that is, we need to take advantage of our opportunities and that was a game we probably should've scored at least 28 points."
It's hard to argue with his point. Roberto Aguayo missed a field goal and the Buccaneers had plenty of scoring opportunities after that first quarter and never capitalized.
If this team is going to legitimately make a run at the postseason, they have to take advantage of every opportunity they get. They can not afford to settle for field goals in the red zone or blow chances after the defense gets a turnover. Playoff teams capitalize. Championship teams capitalize. The Buccaneers have to find ways to do the same.
More from The Pewter Plank
This article originally appeared on