Did you know: Eagles center Jason Kelce can sing!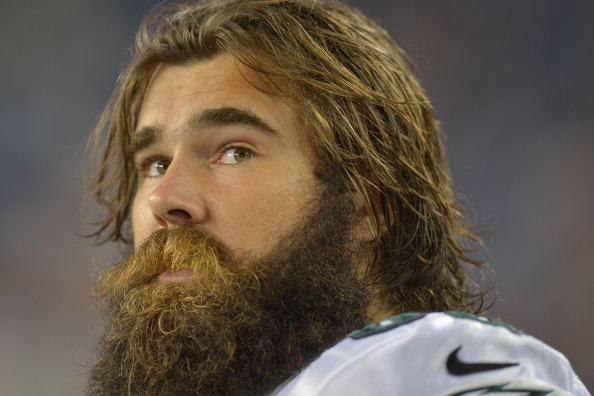 Philadelphia Eagles offensive lineman Jason Kelce is one of the best centers in the NFL. His quick feet and strength have earned him very positive marks from the Pro Football Focus crew for several seasons in a row.
When Kelce retires from football, he might want to explore a career in the music industry. The veteran center poured his heart out when he made a radio appearance on 88.5 WXPN to talk football and sing a few songs while playing the acoustic guitar.
Kelce performed a combination or cover and original songs. Luckily for us, teammate and friend Connor Barwin was with Kelce to record the magic.
LIVE on #Periscope: A Kelce original https://t.co/empAE9jQkQ

— Connor Barwin (@ConnorBarwin98) July 15, 2015
LIVE on #Periscope: Live at Wxpn https://t.co/A7J5hhTqZK

— Connor Barwin (@ConnorBarwin98) July 15, 2015
(h/t Twitter)