Did Rams Mistakenly Tweet Clip of Illegal Hit on Cam Newton?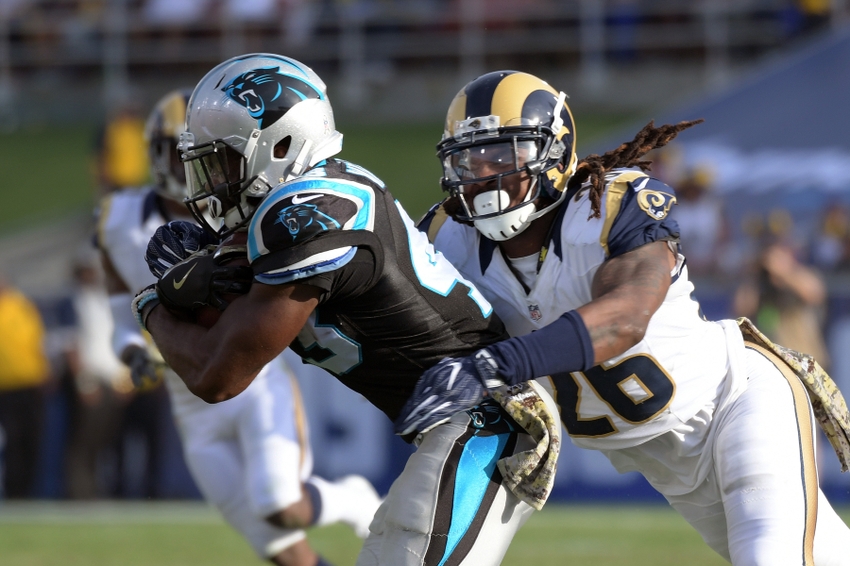 The Los Angeles Rams might have opened up a can of worms on Monday evening when the team's official Twitter account shared a quick clip of what appeared to be an illegal hit on Carolina Panthers quarterback, Cam Newton.
On Monday evening, the Los Angeles Rams tweeted out a short Vine clip of linebacker Mark Barron sacking Carolina Panthers quarterback Cam Newton, except the clip clearly shows an illegal hit. The sack happened during the Rams' 13-10 loss to the Panthers in Week 9.
While the hit clearly looks illegal as a helmet to helmet collision on a quarterback in the pocket, the Rams must've missed that fact in this celebratory tweet:
Good God Almighty! #MobSquad #SlowMoMonday https://t.co/GRraaneBaV

— Los Angeles Rams (@RamsNFL) November 8, 2016
The Twitter account @seattlerams_NFL was the first to spot it and provided a still of the clip to verify the helmet to helmet contact:
Did the @RamsNFL just tweet out this vine showing clear helmet-to-helmet contact by Barron?https://t.co/Kg1qS12FGV

— SeattleRams (@seattlerams_nfl) November 8, 2016
Tell me that I am not seeing helm to helm contact here? Please. I dare you. pic.twitter.com/V4nCFM9214

— SeattleRams (@seattlerams_nfl) November 8, 2016
Panthers head coach Ron Rivera told the media on Monday afternoon that he was notifying the league of a hit he thought was illegal. It isn't clear which hit he is exactly talking about, although this one is certainly a candidate.
Los Angeles' official Twitter account tried to say that other angles of the hit showed a different story:
@seattlerams_nfl Here are three other angles ➡️ https://t.co/rzfzEl5UXz

— Los Angeles Rams (@RamsNFL) November 8, 2016
After watching the multiple replays of the highlight, it's still pretty plain to see Barron's hit was illegal. The Rams didn't help themselves with that defense, either.
Definitely not a good look for Los Angeles and this will only add fuel to the fire in this debate. We shall await the ruling from the NFL on this one and whatever else it found during the game.
This article originally appeared on