Did Jimmy Kimmel Convince William Hayes About Dinosaurs?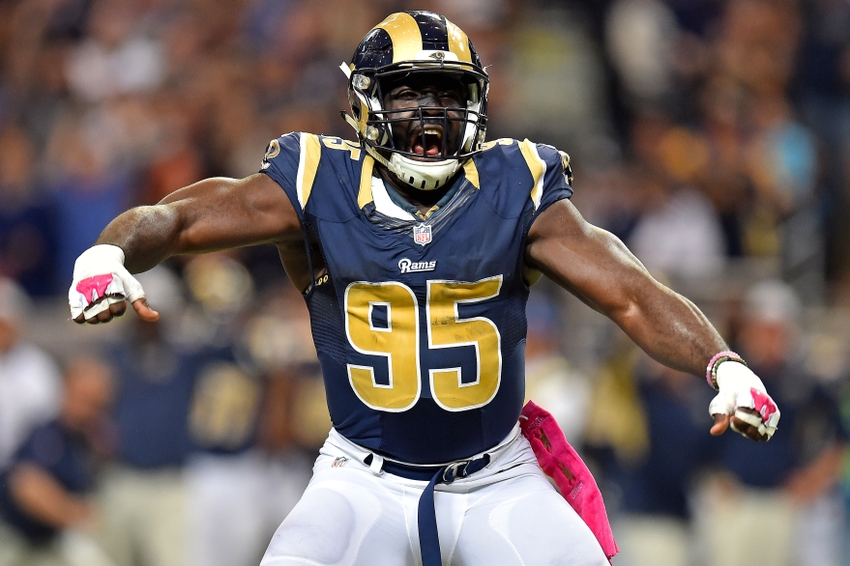 Los Angeles Rams defensive end William Hayes was a guest Jimmy Kimmel Live on Thursday night.
Jimmy Kimmel did his best to convince Los Angeles Rams defensive end William Hayes that dinosaurs were really on Jimmy Kimmel Live on ABC, but it seems he was unsuccessful.
Hayes was a guest on the show on Thursday night and Kimmel himself tried to change Hayes' mind about the existence of dinosaurs. You would think that's an easy task for a guy who believes in mermaids, right?
Wrong.
Hayes actually had as rational an explanation as you can have for why mermaids are real and dinosaurs are not:
Kimmel: "Why do you believe in mermaids but not dinosaurs?"

Hayes: "Because I feel like there's a large body of water we haven't discovered," Hayes said. "We find different species in the water every day, so, who's to say that a mermaid can't be down there?"
If you were going to argue in favor of mermaids and against dinosaurs, that's a pretty rational excuse.
When looking at fossils, Hayes wasn't impressed:
Kimmel: "Look at that. This doesn't move you in any way?"

Hayes: "Absolutely not… That s— looks like clay."
The ultimate skeptic… except when talking about mythical sea creatures.
When Hayes was told one of the bones he was looking at was a copy, he fired off the line conspiratorial line of the night to the museum worker trying to educate him:
Hayes: "How many people are involved in this scam, Daniel?"
So, did any of this change his mind? Sort of.
Hayes: "Absolutely it has. It changed my mind that mermaids aren't just in the water; they could be on land. … My search for Ariel has intensified even more now."
Hayes' belief in mermaids remains. If there's ever anything you believe in that people criticize, just remember there's a 31-year-old NFL player in Los Angeles who believes in mermaids.
This article originally appeared on