Dick LeBeau litmus test game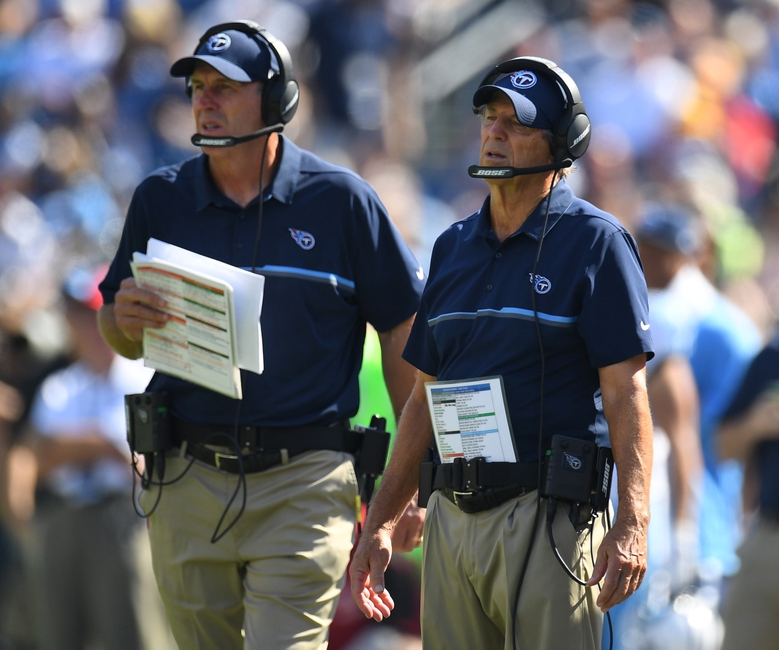 Dick LeBeau is one of the greatest defensive coordinators of all time.
That isn't conjecture or opinion that is 100% fact. He is the innovator of the zone blitz and his work there led to a new era in defensive play calling in the league.
He is a great teacher. Look at his Hall of Fame players, or look no farther than James Harrison. Harrison famously went undrafted. He then bounced around the NFL and even ended up in NFL Europe before finally landing a spot on the game day roster thanks to an injury.
Harrison's growth from journeyman try out guy, to Pro Bowler, to All-Pro, to the Defensive Player of the year is a testament to his effort and work ethic. However, on many occasions he has said Dick LeBeau is like a father figure to him and it turns out that LeBeau actually had to talk Bill Cowher out of cutting Harrison.
Harrison's development can be attributed to his own efforts, but those efforts came underneath a great teacher who helped an UDFA become one of the biggest names in the sport for nearly a decade.
So, there is no doubting the profound impact that LeBeau has had on defenses in the past, and the sport itself. However, it is fair to question exactly how much of an impact he has had in Tennessee this year.
While he started the season strong, the team has gotten progressively easier to attack throughout the season and doesn't make any big plays. The game is shifting progressively away from "bend-don't-break" defenses, to defenses that live and die on big plays.
Attacking style defenses that may give up coverage on some plays, but whose defenses hit the quarterback so often (or pressure him) that throws become errant or erratic which leads to misses and turnovers.
LeBeau's defense has 13 total turnovers this year which is tied for 9th worst in the NFL. Even that stat is misleading because the Brice McCain interception on the Hail Mary really shouldn't count.
That isn't even my biggest problem. My biggest problem is that when teams go max protect (i.e. the Indianapolis Colts) it might as well be the Titans kryptonite. The Titans can't get there on the pass rush and the coverage breaks down.
Also, anytime a team needs a touchdown they isolate Avery Williamson in coverage on their running back or tight end and he just gets beat. Williamson is a very good two-down linebacker in the NFL, but if teams know they can get him in coverage with an athlete then it is game over for the Titans defense.
I know that he has very little to work with in pass coverage, but if he knows teams are going to attack Williamson, why not bring him on a blitz and leave a safety in coverage? Or why not bring in Sean Spence to cover? Or why not put Wesley Woodyard in coverage? Or why not have him play over the top and drop Derrick Morgan or Jurrell Casey underneath hoping the other QB won't see them?
Just don't do the same thing in Week 12 that you did in Week 1.
This week is the perfect week to show everyone that you can still adjust and put in a great gameplan given time. You have Brian Orakpo and Derrick Morgan healthy against one of the worst offensive tackle tandems in the NFL. You have them at home where the crowd has been very good lately. On top of that, you are either playing a quarterback with a bum foot, or a rookie quarterback, both of whom are on the road.
Their running game has been poor, so you know that you can't let them beat you with the pass where they want to. Can this defense finally step up and have a big game at home after a week off?
If not, maybe this team doesn't deserve to be in the playoffs. If that is the case, it is a true disappointment that the Titans first time GM, 3rd time HC (who was heavily doubted), their OC who called plays for Bo Jackson, and their 2nd year quarterback all held up their end of the bargain and it was the defense who let this team down.
Dick LeBeau will forever be one of the great defense coaches of all time and if he could get this defense to flip a switch, it would be another feather in his cap. If not, then it won't affect his legacy, but it will leave a bad taste in the mouth of some Titans fans.
This article originally appeared on