Dez Bryant Pays Tribute to Late Father After Cowboys Win (Photo)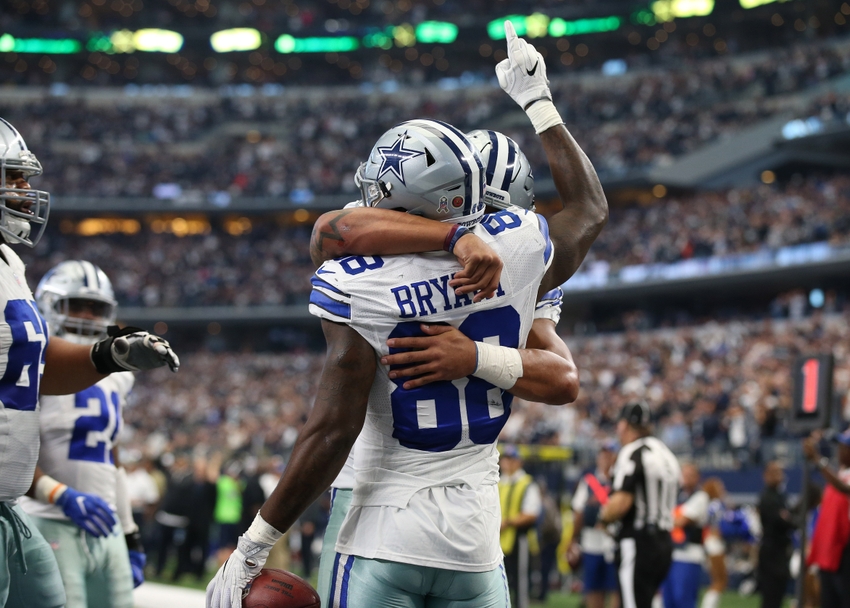 Wide receiver Dez Bryant paid tribute to the memory of his late father by putting on a clinic in Week 11 against the Baltimore Ravens.
The Dallas Cowboys, now at 9-1 for the season and on top of the NFC East, continue to make headlines. For all the right reasons, they have captivated the football world and truly revitalized a franchise that has all the talent to make a serious run in 2016. And the return of wide receiver Dez Bryant has been huge in recent weeks.
Sadly, though, Bryant lost his father recently. One can only imagine how hard it must be to deal with such a loss, especially if you're an active and starting player in the NFL. Bryant continues to go against the odds and do whatever is needed for his Cowboys to continue winning football games.
Bryant has come up big multiple times in the few games since his return. That included two touchdown grabs in Week 11 as Dallas topped the Baltimore Ravens, a team many people thought could knock off the Boys. After the win and big performance, though, Dez Bryant took to Instagram to pay a simple tribute to his late father.
A photo posted by Dez Bryant (@dezbryant) on
In Week 11 against the Baltimore Ravens, Bryant paid tribute in a way that is familiar to him, on the field where it matters most. His ability to rise to the occasion, especially during mourning the loss of the man that raised him, proves that football can elevate anyone to continue moving forward.
Sometimes in life, distractions help keep you to get your mind off of struggles, obstacles, and hurdles. Life isn't easy and when dealing with the death of a loved one, can sometimes cause you to head in a downward spiral. Not for Bryant, however, as he was able to step up and deliver at a time where his teammates needed it most.
Bryant is clearly inspired to continue playing hard for his father and that is more than enough to truly push the envelope beyond comprehension this season. Perhaps Bryant made a promise that this would finally be the year that everything comes together and dedicate a championship to his father. Or it could simply be a newfound strength that, despite the sadness and tears, Bryant knows that his memory will always and forever be remembered.
This article originally appeared on