Dez Bryant on Josh Norman: Tell Washington to Get Their Money Back (Video)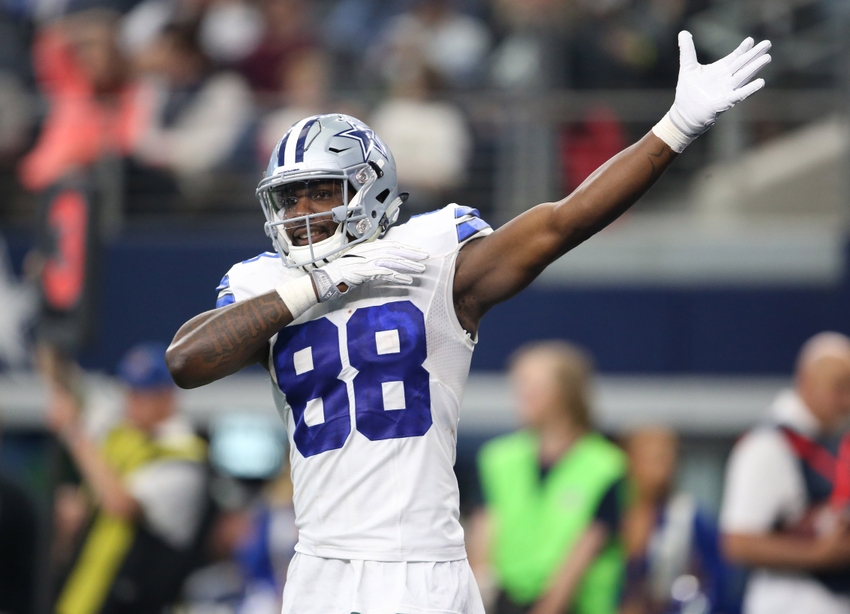 Dallas Cowboys wide receiver Dez Bryant burned Washington Redskins cornerback Josh Norman on the field, but even more so after the game.
Washington Redskins cornerback Josh Norman came into today's game knowing that he would see plenty of Dallas Cowboys elite receiver Dez Bryant. Throughout the game, Bryant got the better of Norman, finishing with a team-high five receptions for 72 yards on seven targets. He didn't have a monster game, but Dak Prescott also opted for shorter passes at times instead of hitting Dez for a huge play.
After the game and his matchup with Norman, Bryant has this to say on Twitter.
That tweet came in response to a GIF of Bryant absolutely smoking Norman on a post route. In Antonio Brown-esque fashion, Bryant cut quickly inside off of Norman's blind spot, but Prescott wasn't able to spot him. It looked like Norman was so worried about losing to Bryant in a foot race, he forgot he didn't have safety help on the inside to cover for an in-breaking route.
That's a nice diss from Bryant, especially if he follows up on it, but it pales in comparison to what he said about Norman verbally after the game.
Wow. That's a hot take. Of course, Norman has been excellent this season for the Redskins and I'd argue that he is their best defensive player. That said, he is making quite a bit of money and he hasn't been one of the best corners in the league this season. He didn't look like a shutdown corner against Bryant, so Dez's personal experience dictates that Norman is overpaid.
Norman didn't even need to be in the NFC East to become Odell Beckham Jr.'s mortal enemy, and it's clear that Dez despises him just as much. Their second match will be must-watch TV, and Bryant will look to avoid falling prey to a revenge game from the Redskins No. 1 corner—and trash-talker.
This article originally appeared on