Dez Bryant mimics Conor McGregor on Thanksgiving (Video)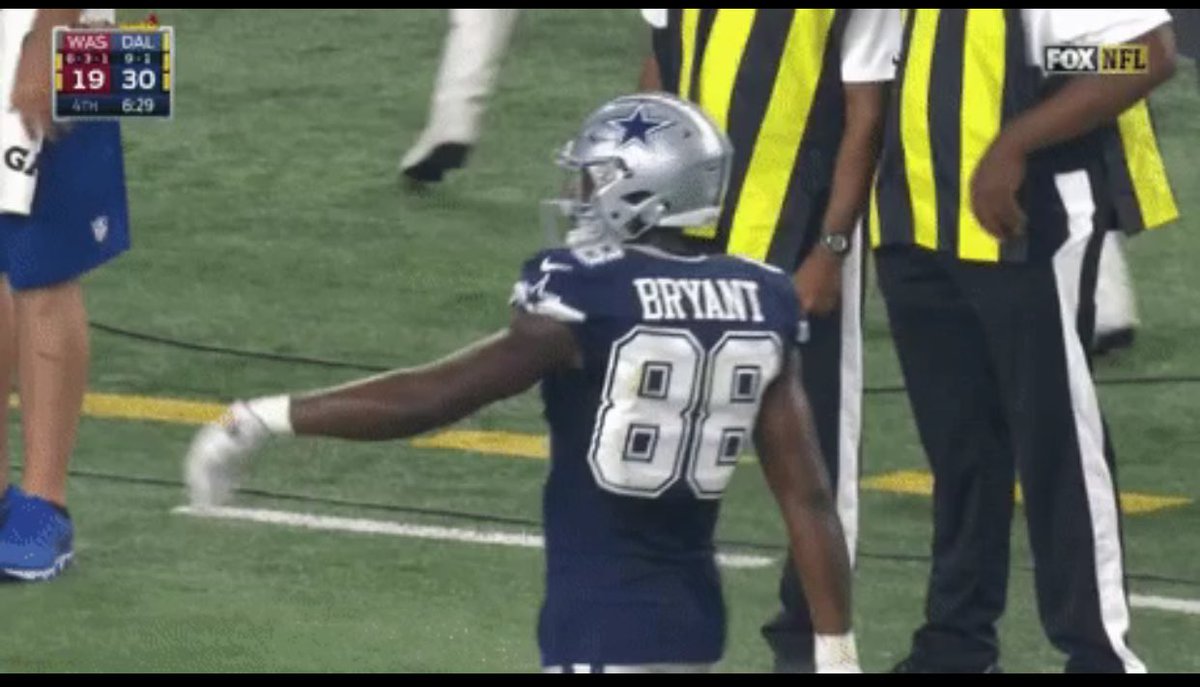 Dez Bryant mimicked Conor McGregor after the Cowboys extended their lead over Washington on Thanksgiving, something we can all be thankful for.
The Dallas Cowboys are the best team in football, at least from a record standpoint. If you're unwilling to concede the fact that they were 9-1 entering Thursday when no other team has a better record than them, you have to admit they're playing like a Super Bowl contender.
Dallas is without a doubt the best team in the NFC and might be better than New England — something we could see put to the test in February at the Super Bowl.
Until then, Dallas is going to do their thing, which consists of steamrolling whoever gets in their way. It's not always immediate, but the Cowboys haven't lost a game this season after their first week blunder — something that if it has shaken another way would have the team at 11-0.
Dez Bryant hasn't been the focal point of the Cowboys offense the way other elite receivers are, but that doesn't mean he's not having fun. He's been noted for his sideline antics in the past, when the going was a little tougher for the Cowboys, but this season has seen a different Dez — a much happier and charismatic one. Funny how winning does that to your mood.
As the Cowboys grew their lead over Washington on Thanksgiving, Dez mimicked Conor McGregor,  giving us all a crossover of superstars that we can all be thankful for.
DEZ BRYANT ON THE SIDELINES TOO pic.twitter.com/R75dzIuBDz

— Steve Noah (@Steve_OS) November 25, 2016
Dez Bryant walking the Cowboys sideline like…. #WASvsDAL pic.twitter.com/WoiA32CFfR

— Dylan (@DylansFreshTake) November 25, 2016
McGregor is a dual champion in the UFC, while Dez is still trying to get his first championship. That could be something he adds to the mantle this season, but in the meantime he's going to continue to dance his way into our hearts.
More from FanSided
This article originally appeared on