Dez Bryant Fumbles First Catch vs Giants at Worst Time (Video)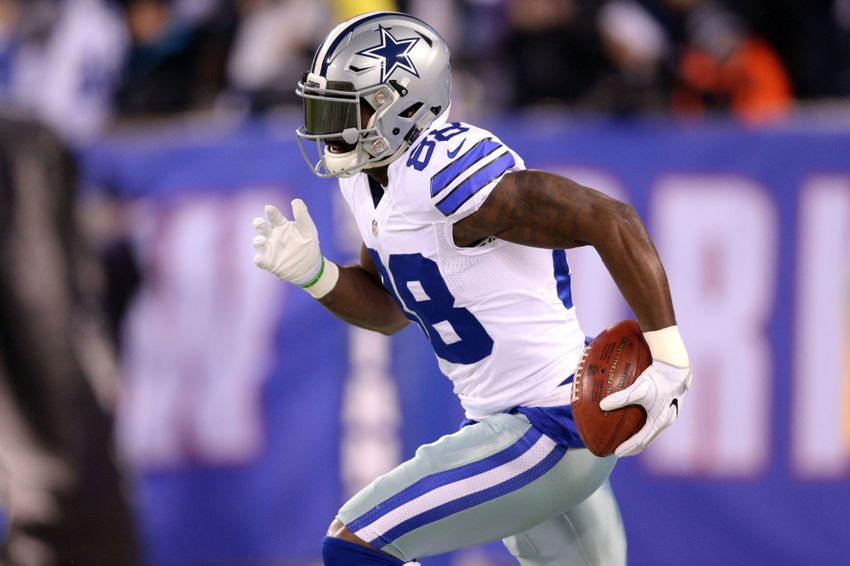 Dez Bryant came up with his first catch at the biggest moment of Sunday Night Football, but the Dallas Cowboys star promptly fumbled his grab away.
The New York Giants did a fantastic job on Dallas Cowboys star wide receiver Dez Bryant for almost the entirety of Sunday Night Football in Week 14. Janoris Jenkins was great and Dak Prescott struggled to get his No. 1 the ball. However, when the Cowboys were looking to start either a game-winning or game-tying drive, Prescott again looked for Bryant. And this time he connected.
Dallas got the ball late in the fourth quarter, just under three minutes left on the clock. Despite the struggles of the rookie quarterback, he looked confident under pressure and delivered a strike on a slant to Bryant.
Bryant brought the grab in at his side and then got hit as he was going upfield. With the contact, though, the Cowboys wideout simply lost the ball. He wasn't stripped and didn't have a helmet hit the ball; he just lost control through the contact and put it on the turf. And with that, the Giants were able to recover and put Dallas in an even worse position:
Dez Bryant makes his first catch of the night…

But he fumbles it away. @Giants recover! #DALvsNYG https://t.co/jDmoVNDAUV

— NFL (@NFL) December 12, 2016
That catch is a weird situation for Bryant and the Cowboys. In reality, the receiver pretty clearly doesn't have control of the football in terms of him being comfortable with it. That said, the ruling initially and after review that he had control and fumbled is correct. By the book, he did.
If you're the Cowboys, that's such a back-breaker in a game they really wanted over a division rival. Granted, you have no idea how that drive would've ended. But even though they got the ball back, that fumble cost his team the game.
This article originally appeared on