Dez Bryant Does The Conor McGregor Strut (Video)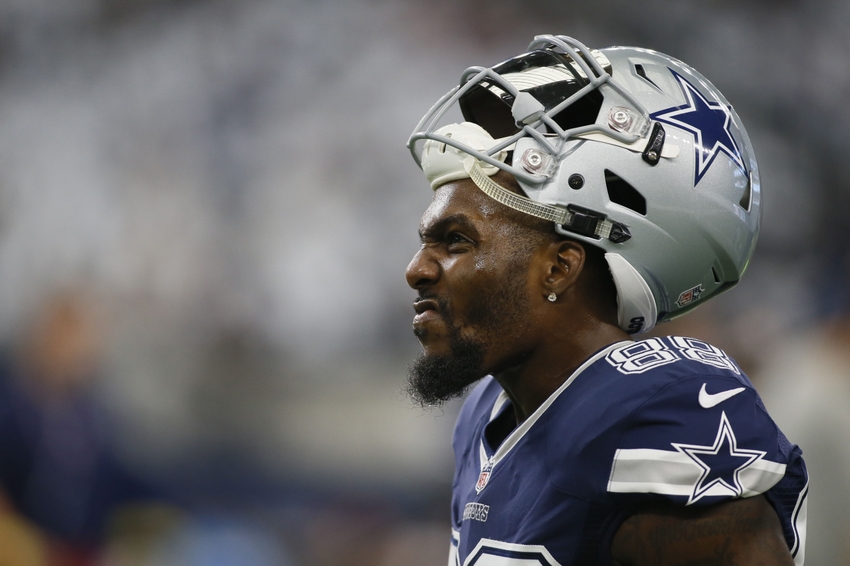 While Josh Norman talked smack, Dallas Cowboys wide receiver Dez Bryant decided to channel Conor McGregor to rub in one key reception.
Dallas Cowboys wide receiver Dez Bryant is probably one of the best five wide receivers in the league and he went toe-to-toe with one of the best cornerbacks in the league in Josh Norman of the Washington Redskins. As expected, this one-on-one matchup was hyped up throughout the week. Bryant emerged as a decisive winner.
Bryant caught a team-high five passes for 72 yards on seven targets in the Cowboys 31-26 victory over the Redskins. He clearly was not impacted by Norman's coverage, nor was he impacted by the high-priced corner's trash talk. Dez let his play do the talking—for the most part.
He did strut around like Conor McGregor (or Vince McMahon, depending on how much you actually know about pop culture) after an excellent third-down reception.
The Cowboys faced third-and-9 at the Redskins 27, and Bryant came up huge with a 26-yard reception to put Dallas at the goal-line. Ezekiel Elliott punched in his second touchdown of the ballgame to finish off the drive, but he wouldn't have been in a position to rack up the fantasy points if it weren't for Dez's big play.
Bryant isn't the only player who strutted around like McGregor this week, because Oakland Raiders linebacker and former Super Bowl MVP Malcolm Smith did the same following a clutch second-quarter interception of Houston Texans struggling signal-caller Brock Osweiler.
Like Smith, Bryant's team emerged victorious in front of a national audience, and it's sure awesome to watch Dez go to work.
This article originally appeared on