Dez Bryant, Demaryius Thomas set market for Julio Jones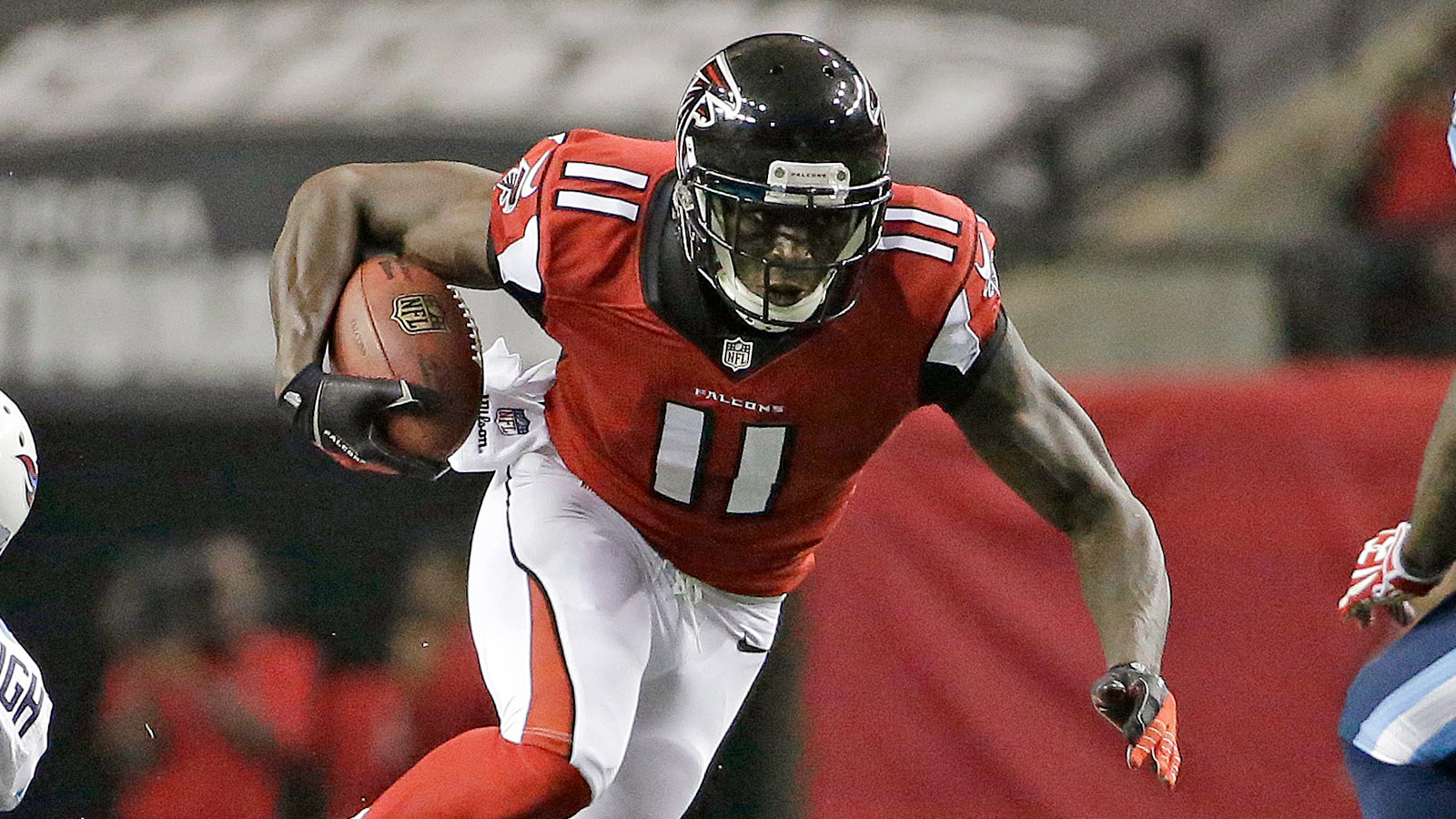 As the clock rapidly approached the 4 p.m. deadline, both Dez Bryant and Demaryius Thomas were without new deals. One of the two, Bryant, seemed poised to hold out as he had threatened to do in recent weeks.
Then came the magic. Both the Dallas Cowboys and Denver Broncos worked out deals that were almost the same for their two star receivers. As Bryant received a five-year, $70 million deal with $45 million guaranteed. Thomas received a similar deal of five years, $70 million with a $43.5 million guarantee.
While the numbers are strong at $14 million per year, it also means that the market has officially been set for Julio Jones. Jones, who plans on focusing on football and letting the contract situation work itself out, will likely be paid somewhere in that same ballpark.
It's completely unknown where the talks are at with the two sides, but one thing that's certain is that Jones seems to not be bothered by the negotiations on any level. He'll get his money and I also believe pretty strongly that No. 11 won't be calling anywhere other than Atlanta home.
One other thing worth noting is that if Bryant and Thomas hadn't reached new deals, that the franchise tag would have paid them right around $12.8 million for this season. That number will change next offseason, but it's still one to keep in your mind as a worst-case scenario.
Photo Credit: AP Photo/David Goldman