Detroit's Joique Bell mum on Lions' starting running back role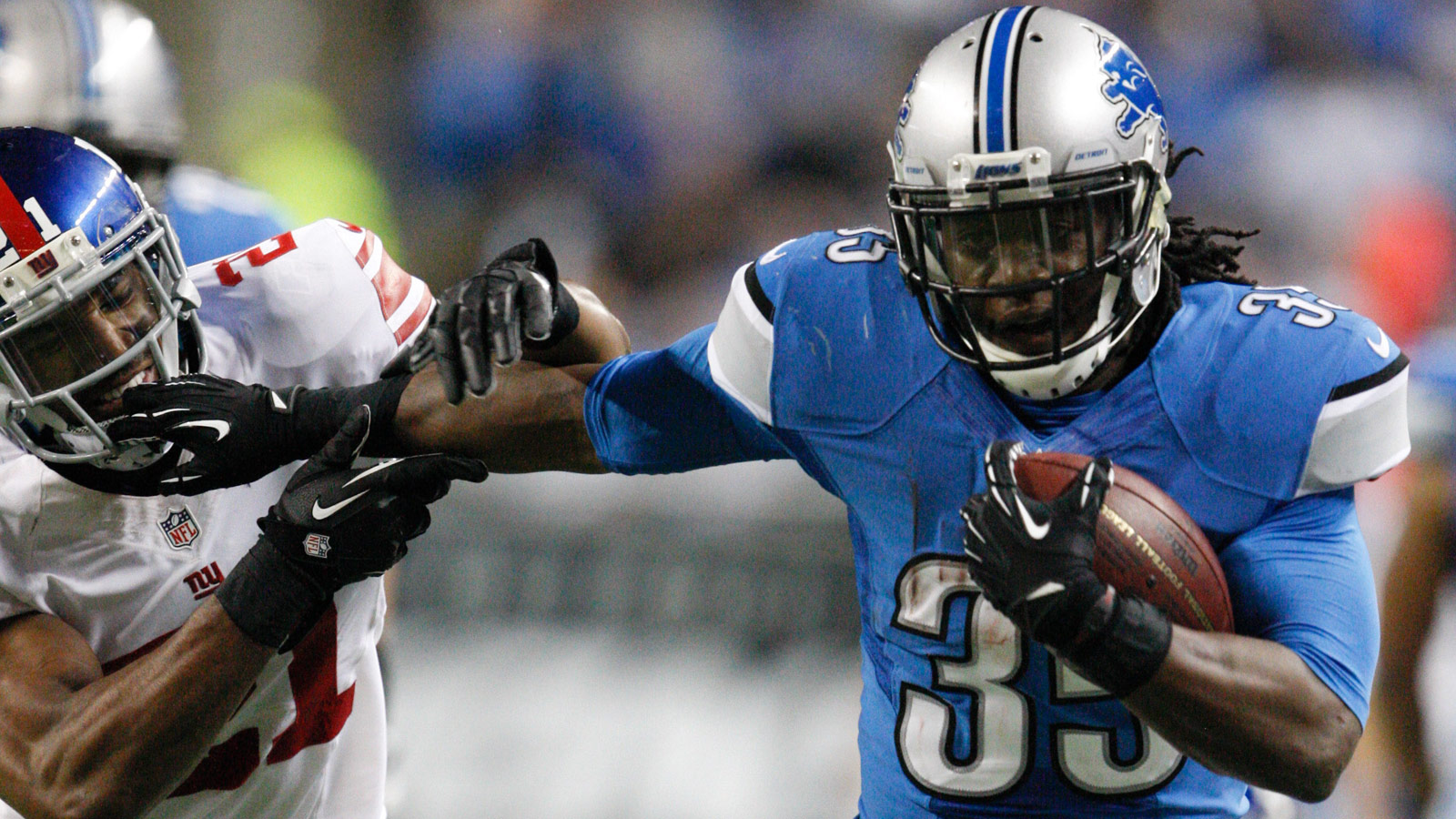 Joique Bell is the only veteran in the Detroit Lions' running back room, but he won't go as far as to say he's the favorite to win the starting job. Instead of making a premature proclamation, Bell played it safe in when talking about the competition.
"We'll see when the season gets here," Bell told Kyle Meinke of MLive.com. "I don't plan out the roles. I go out to do what the team needs."
Since breaking into the NFL as an undrafted rookie, Bell has become a productive member of the Lions offense. He set career-high rushing marks last season for attempts (223) and yards (860). Always a sure-handed pass-catcher out of the backfield, Bell also tied Calvin Johnson for the team lead in total touchdowns last season with nine.
Bell will be pushed by 2015 second-round selection Ameer Abdullah, who recently garnered praise from retired NFL running back Ahman Green.
"(His style is) going to translate very well, especially with the wide-open, spread offenses being a style now other than the straight drop back," Green said, according to Steve Schrader of the Detroit Free Press. "Now you have the spread that's similar to what he ran at Nebraska."
Lions head coach Jim Caldwell touched on a running back by committee approach, according to MLive.com, as Theo Riddick should also get into the mix with Bell and Abdullah.
"Typically now, in this day and age, you generally don't have just one guy at that position because it requires teamwork," Caldwell said, per MLive.com. "It requires more than one or two, so there's a role for all of those guys."
If Detroit's offense develops as planned, there will be plenty of touches to go around their deep backfield.
(h/t MLive.com)
Photo Credit: Raj Mehta/USA TODAY Sports