Detroit's Rashean Mathis doesn't expect a drop-off for Lions defense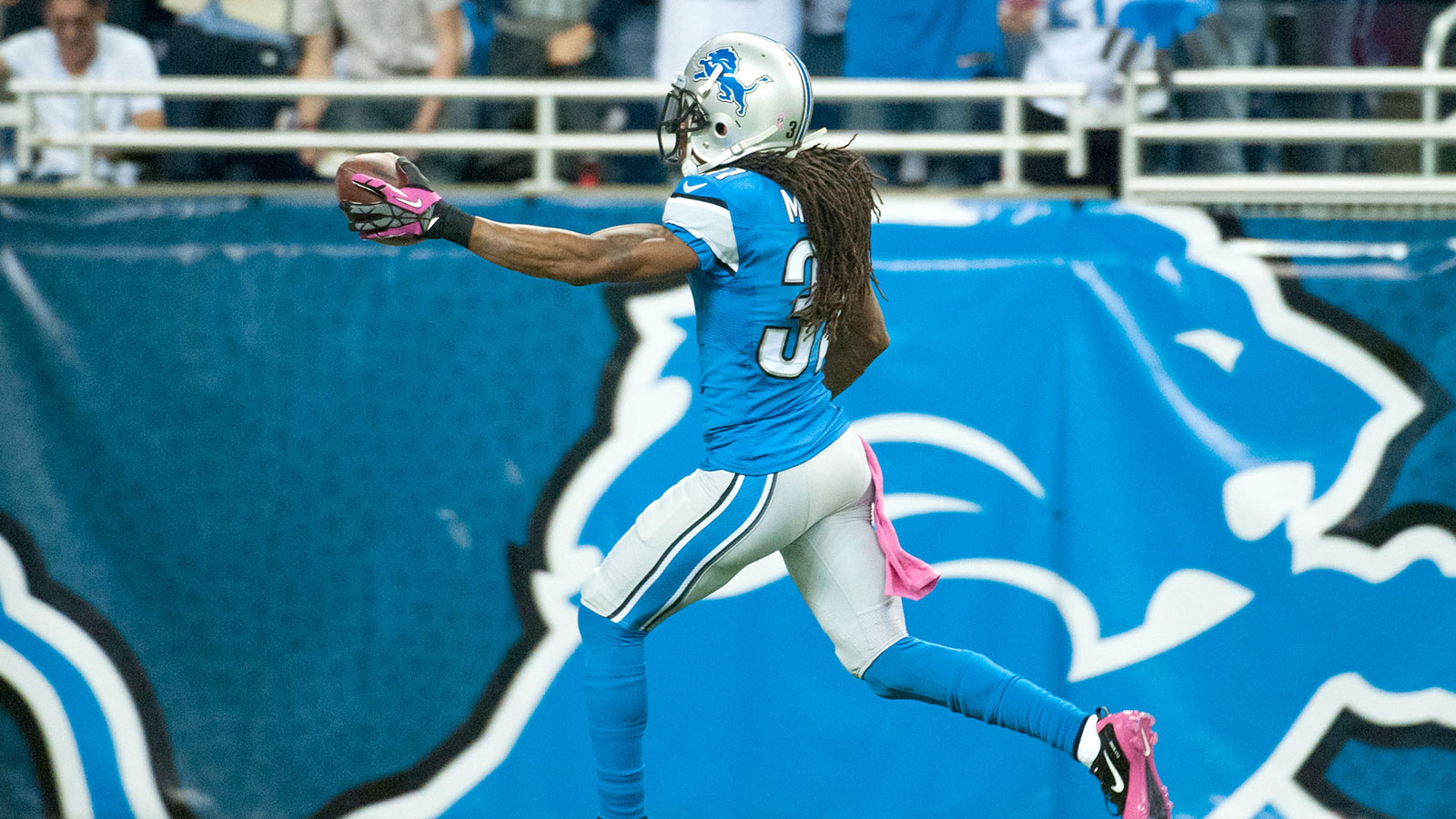 Former Detroit Lions defensive tackle Ndamukong Suh was the biggest prize on the open market this offseason, and the Miami Dolphins signed him away with a $114 million contract. Another big peg in Detroit's defensive front was lost when Nick Fairley signed with the St. Louis Rams.
Yet, despite these losses, Lions cornerback Rashean Mathis isn't anticipating a steep drop-off in performance on the defensive side of the ball, according to Carlos Monarrez of the Detroit Free Press.
"Well, hopefully, none," Mathis told the Detroit Free Press. "That's what the draft, that's what free agency is for. That's what the guys who were their backups are for, trying to fill in that void. So hopefully the void won't last long. It's not about filling shoes. It's about doing your job."
The Lions defense is still ripe with budding stars, including defensive end Ezekiel Ansah and cornerback Darius Slay. They partially replaced the interior D-line losses with the addition of Haloti Ngata in free agency.
Moving forward, Detroit has three 2015 draft picks—third-round CB Alex Carter, fourth-round DT Gabe Wright and sixth-round CB Quandre Diggs—to bring up on the defensive side of the ball.
(h/t Detroit Free Press)
Photo Credit: Tim Fuller/USA TODAY Sports