Detroit Lions Twitter Throws Shade at ESPN Experts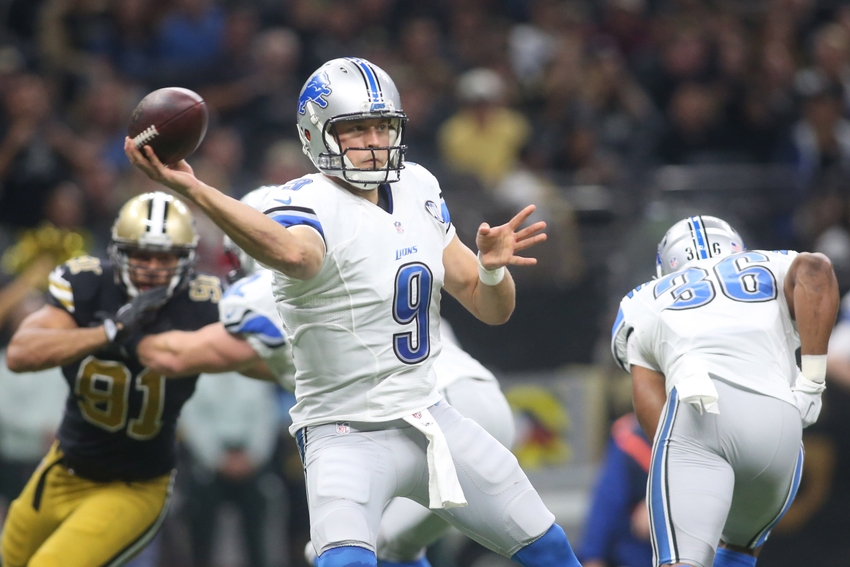 After an emphatic win over the New Orleans Saints, the Detroit Lions threw shade on Twitter at ESPN experts for their picks in Week 13.
If you were to look at expert picks, the point spread, and other things heading into NFL Week 13, you might've assumed that the New Orleans Saints were substantially better than the Detroit Lions. Almost everyone was taking the Saints in the dome to win. The oddsmakers were especially in their corner, having the Lions as 6.5-point underdogs right before kickoff. That was a bad call.
Despite playing almost every game up to Week 13 close, Matthew Stafford and the Lions put forth their most dominant performance yet. Their offense had their way with New Orleans all day long and their defense stepped up to play big against an elite offensive unit. When it was all wrapped up, Detroit had secured a 28-13 victory and increased their NFC North lead.
However, they had a little bit more to say than the talking that their play did on Sunday. Following the win, the Lions official Twitter account took aim at the ESPN NFL experts. With a screenshot of their picks for Week 13—where each person took the Saints—the official account couldn't do anything but laugh at their silliness:
This is absolutely textbook shade-throwing. They aren't being particularly vicious, but they're getting the point across quite clearly.
Maybe now it's time, though, that the ESPN experts and the rest of the league start taking this Detroit Lions team seriously. Sure, the Saints may not be a juggernaut, but the men from the Motor City are playing great football in 2016. It's about time they told someone to recognize it.
This article originally appeared on