Detroit Lions' Rashean Mathis, Darius Slay compare preparation to 'Rocky'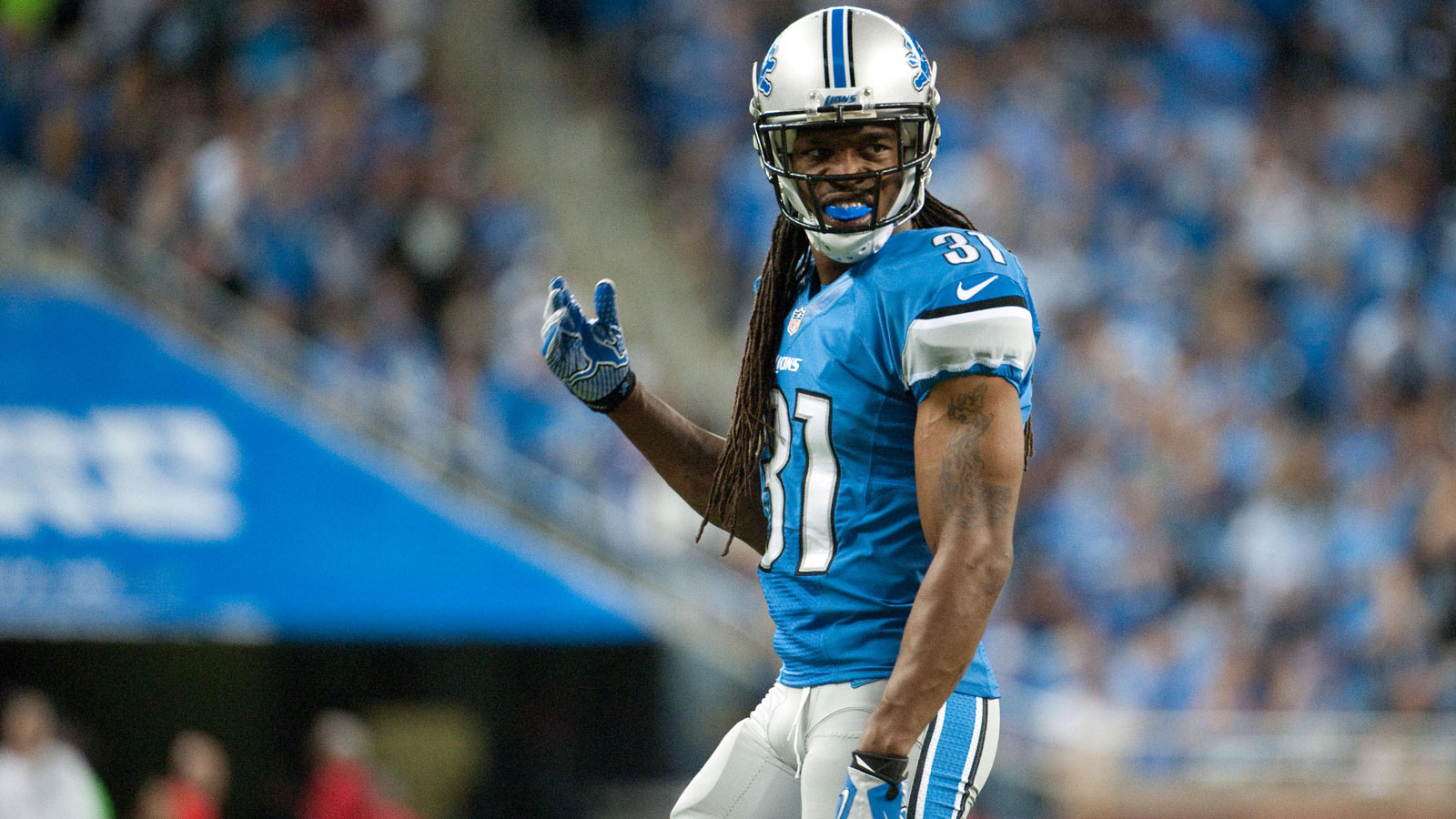 Cornerbacks Rashean Mathis and Darius Slay are both entering their third season with the Detroit Lions. The only difference is Mathis was a Jacksonville Jaguar for 10 years before Slay was even drafted.
Mathis has taken Slay under his wing as he prepares for the 2015 season, and he used an entertaining allusion when describing the relationship to Kyle Meinke of MLive.com.
"I'm Apollo Creed," Mathis told MLive.com, "and right now, he's Rocky. I'm training him to take the title."
Mathis, of course, is referring to the third installment of the popular Rocky movie series, when Creed, a former rival of Rocky's, becomes the protagonist's manager and trains him for a rematch with James "Clubber" Lang.
If you never made it past Rocky II, here's the scene Mathis is referencing:
As depicted in the movie, Mathis told MLive.com that he and Slay have plans to do some workouts on the beach.
"I'll take him to the beach and do some beach work," Mathis said, per MLive.com. "We'll do all types of stuff, and it's going to be fun. I was trying to get him down there the last couple years, but he hadn't made it down to work out."
Mathis, who turns 35 this summer, appears ready to pass the torch to a younger, more athletic cornerback in 24-year-old Darius Slay, a former second-round pick who started 16 games and intercepted two passes last year.
(h/t MLive.com)
Photo Credit: Tim Fuller/Contract Photographer