Detroit Lions offense should open up a bit in 2015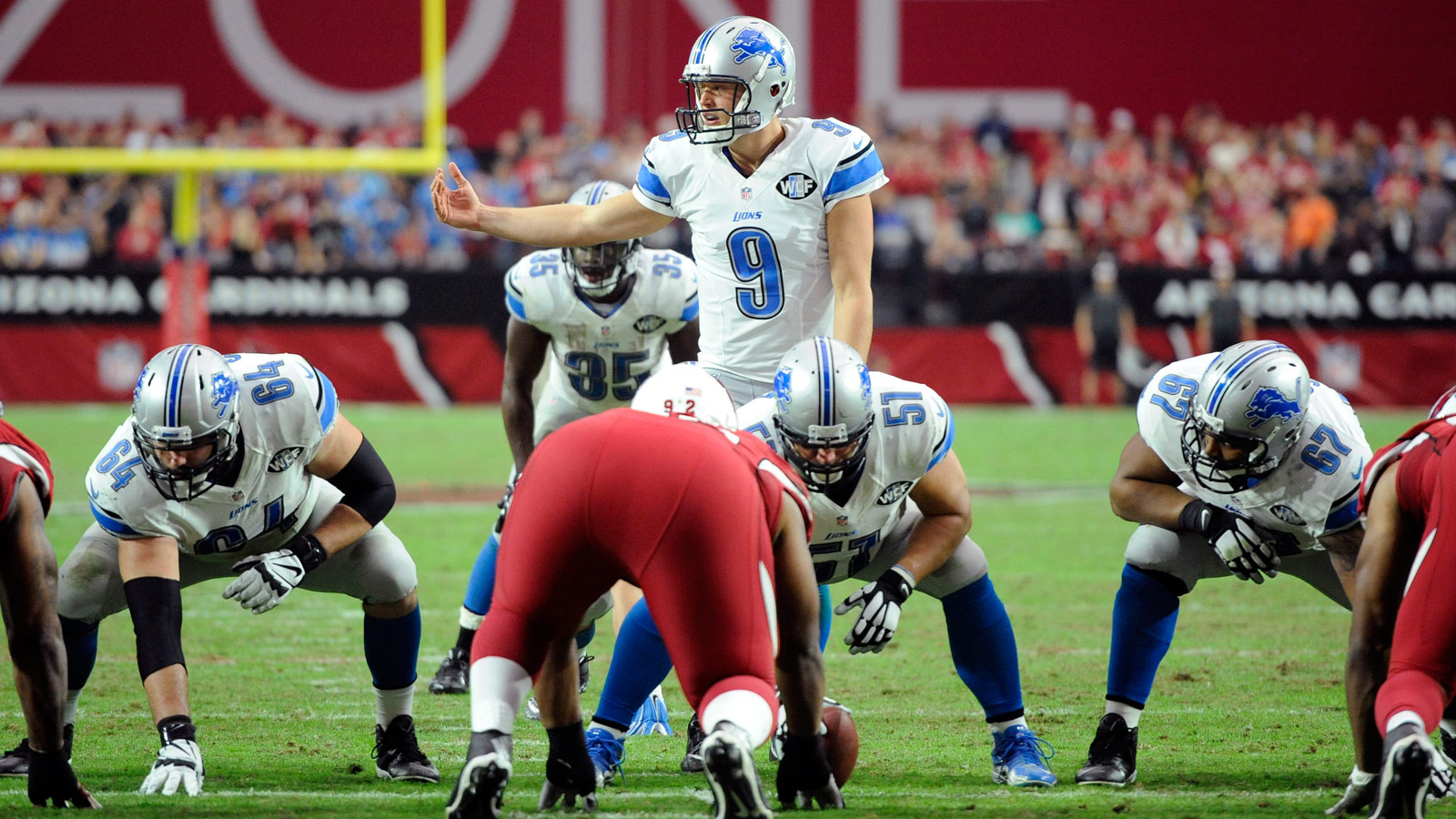 Jim Caldwell is known as a conservative head coach, but there's reason to believe his Detroit Lions will open things up on offense in 2015. At least, that's what ESPN's Michael Rothstein told one inquiring fan for a recent mailbag article.
"All indications are that the offense will open up a little bit more … I would anticipate Matthew Stafford having a bit more control at the line of scrimmage and during plays to freelance if he needs to. He's always had that capability, although it has led to poor decisions in past seasons," Rothstein wrote in his response.
Stafford is entering his seventh NFL season and hasn't missed a start since 2010. The 27-year-old matured has a matured as a passer over the last few years and deserves to be more of a signal-caller under center. He proved his consistency last season by completing over 60 percent of his passes and throwing only 12 interceptions.
Now heading into his second season under Caldwell and offensive coordinator Joe Lombardi, Stafford has set the stage for what could be his biggest year as a pro.
"The Lions are clearly hoping the 2014 season … will remain intact even as the team takes a few more shots throughout games," Rothstein wrote. "A healthy Calvin Johnson will also be a key there. If Johnson is at or near healthy, that gives Stafford his true deep threat. I do believe Detroit will run more this season than last season as long as Joique Bell and Ameer Abdullah are healthy, but this is still a team built to throw in a league that demands it to be successful. So expect Stafford to still have a lot of chances to make plays or make mistakes."
The Lions have the weapons in place to field a high-powered offense, but Stafford's play will dictate the length of the leash Caldwell keeps him on this season.
(h/t ESPN)
Photo Credit: Joe Camporeale/Contract Photographer