Why Matthew Stafford is an MVP favorite after dismantling the Saints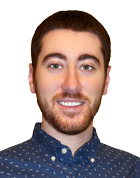 It seems as though the MVP conversation has come down to a handful of names: Tom Brady, Dak Prescott, Derek Carr, Ezekiel Elliott and Matt Ryan. The guy who gets left off of most lists plays for an 8-4 team and is among the league leaders in most statistical categories.
That guy is Matthew Stafford – the Calvin Johnson-less Matthew Stafford.
The 28-year-old quarterback led the Lions to yet another victory on Sunday against the Saints, marching into New Orleans and leaving with a commanding 28-13 win. It was the Lions' fourth victory in a row, moving them to 8-4 on the year. Since Week 5, Detroit has lost just one game, going 7-1 in that span. How? The guy slinging darts all around the field.
Stafford is playing the best football of his career, and it's not even close. Sunday's win proved that, and it showed that he not only deserves to be in the MVP conversation, but he is one of the favorites – and here's why.
Entering Sunday, the Lions were 30th in the league in rushing. They have absolutely no ground game to speak of with Ameer Abdullah on IR and Theo Riddick struggling to adjust to a role as an every-down back. Through Week 13, the Lions have 974 rushing yards. If you exclude Stafford's total on the ground (178), which is second on the team, they would have a league-worst 796.
Yet, despite the fact the Lions are a one-dimensional team and only move the ball through the air, Stafford is routinely beating increased coverage. Teams know Stafford is going to drop back and pass more often than not, yet they can't stop him. He now has 3,224 yards and 21 touchdown passes and is completing 67.2 percent of his throws. By the end of Sunday's action, that should leave him in the top 10 in yards, touchdowns, completion percentage and passer rating, which is now north of 100 for the season.
Sunday's game against the Saints was his best of the year, and though it was against a secondary that even Jared Goff carved up, he was remarkably sharp. He set a franchise record with 14 straight completions and finished the first half 18-for-23 for 175 yards and a touchdown. He was making side-arm throws to avoid pressure and eluding pass rushers to gain first downs. Factors like these make him an MVP candidate.
Some will argue that his numbers don't rival those of Matt Ryan or Derek Carr. Even Tom Brady could have better stats in just 12 games. But MVP isn't about being the best statistical player in the NFL. If that were the case, Antonio Brown would have won it the past two years. That's why there's Offensive Player of the Year.
Stafford is doing more with less than any other player in the NFL. Dak Prescott has Dez Bryant, Cole Beasley and the best offensive line in football. Ezekiel Elliott has the same, and a head coach who loves to lean on him – rightfully so, admittedly. Brady doesn't have Gronk anymore, but he has LeGarrette Blount to hand the ball to, and Julian Edelman running routes over the middle. Matt Ryan and Derek Carr? They both have outstanding receivers and good running games to complement them.
Stafford has Golden Tate, Marvin Jones and Eric Ebron. That's it. No All-Pros on the offensive line, no Pro Bowl running backs, no Calvin Johnson, who was a surefire No. 1 target and a big go-get-it receiver. Stafford has proved he doesn't need any of these things, nor does he require a stout defense to bail him out of mistakes.
The Lions are middle of the road when it comes to defense, allowing the 18th-most yards in the NFL. They aren't terrible on that side of the ball, but they hardly ever help Stafford. Games often come down to the final drive, relying on No. 9 to save Detroit and lead it to victory. The crazy thing is, it works.
Stafford has seven fourth-quarter comebacks in 2016, which is tied for the most ever in a single season. If that stat doesn't tell the story of how valuable he's been in 2016 nothing will. Seven of their eight wins have been the direct result of Stafford leading his team back from a fourth-quarter deficit with most of those coming after the Lions trailed in the final 90 seconds.
Any MVP conversation that doesn't include Stafford is meaningless. His name should be in every discussion, especially if the Lions win the NFC North.