Detroit Lions LB Stephen Tulloch: 'I'm back, I'm healthy'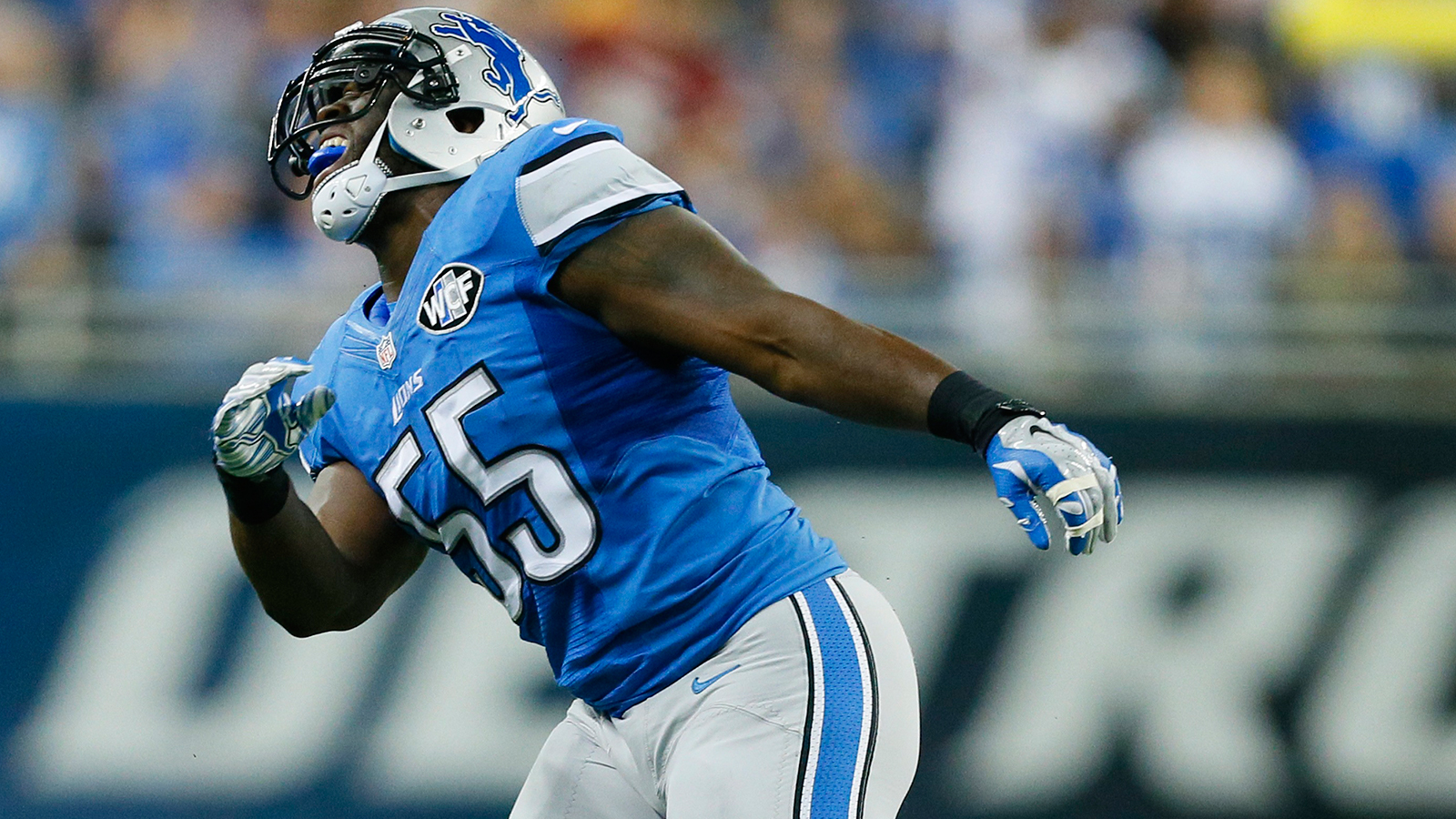 The Detroit Lions took a major hit on defense in Week 3 of last season, when starting middle linebacker Stephen Tulloch suffered a season-ending ACL injury while celebrating a sack. Despite the loss of Tulloch, the Lions still fielded one of the NFL's stingiest defensive units in 2014.
However, now that All-Pro defensive tackle Ndamukong Suh has joined the Miami Dolphins, the Lions must preserve as much remaining star power as possible. Part of that effort includes getting Tulloch back on the field.
"I'm back, I'm healthy," Tulloch told Rod Beard of The Detroit News in May. "I would be out there practicing if they let me. I can do drills. The organization doesn't want me to do too much and they're letting things play out."
Before last season's freak injury, Tulloch had never missed a game in his nine-year NFL career. While the team would have certainly preferred to have him on the field last year, Tulloch's injury allowed Tahir Whitehead to gain some starting experience in his place.
Whitehead played well, too, due in part to Tulloch's guidance from the sideline.
"[Tulloch] helped tremendously because with him not actually playing, he still let us know what he saw on the field and what to expect," Whitehead said, via The Detroit News. "He was a steady influence and acted as though he was going to play on a week-to-week basis. That's the veteran leadership that held us together as a position group and we benefited from it."
With Tulloch healthy and Whitehead more seasoned, the Lions have a lot going for them at linebacker heading into the 2015 season. That's good news, since the defensive line is still retooling after the loss of Suh.
(h/t The Detroit News)
Photo Credit: AP Photo/Rick Osentoski