Detroit Lions Fan Can't Buy A High-Five (Video)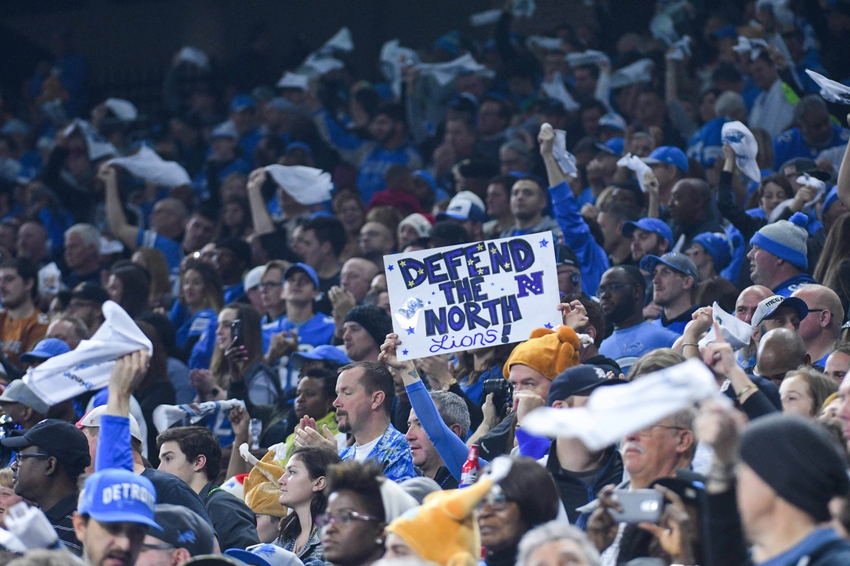 The Detroit Lions got off to a fast start against the Minnesota Vikings with an early touchdown pass, but one fan couldn't score a high-five from his brethren.
Thursday's Thanksgiving Day game between the Detroit Lions and Minnesota Vikings was a battle for NFC North supremacy. With the Chicago Bears toiling away in obscurity following yet another quarterback injury and the Green Bay Packers struggling in just about all facets, the division is wide-open for the Vikings and Lions.
Anquan Boldin was also wide-open in the end zone on the Lions' opening touchdown drive. And Matthew Stafford found him for the score.
What wasn't wide-open in Detroit, however? The opportunity for high-fives.
Poor guy. You ask for a little love, and you get ignored. Look at him trying to save face by lightly high-fiving the air.
At least this fan can take solace in the fact that he's in good company. Remember that time Tom Brady (you know, the GOAT) couldn't get a high-five from his own teammates? Even the great ones get snubbed. Then again, you'd think people would be a little more gracious on Thanksgiving Day, particularly to their own fans in a critical rivalry matchup.
The opening Lions touchdown to Boldin was a classic Stafford play, rolling out and hitting his veteran touchdown-maven for the score. Marvin Jones's fantasy owners may not be happy, but he is at least leading the team with 27 receiving yards.
Of course, Minnesota responded quickly with a touchdown run from Matt Asiata, which probably frustrated a couple of Kyle Rudolph's fantasy owners. Rudolph put in most of the work with three receptions for 32 yards
This article originally appeared on