Caldwell: Lions rookie Ameer Abdullah 'maturing' into quality RB
Nothing has come easy for rookie running back Ameer Abdullah since entering the NFL. He leads one of the league's worst rushing attacks with 414 yards, as the young ball-carrier has stood out as the lone bright spot on an otherwise lackluster Detroit Lions team.
In recent weeks, Abdullah has shown encouraging signs of growth. And they haven't gone unnoticed by Lions head coach Jim Caldwell.
"He's getting better," Caldwell said of Abdullah, per Josh Katzenstein of The Detroit News. "He's maturing."
Abdullah first showed promise in Week 1, when he rushed for 50 yards and a touchdown against the San Diego Chargers. He also fumbled in that game, so the Lions brought him along slowly.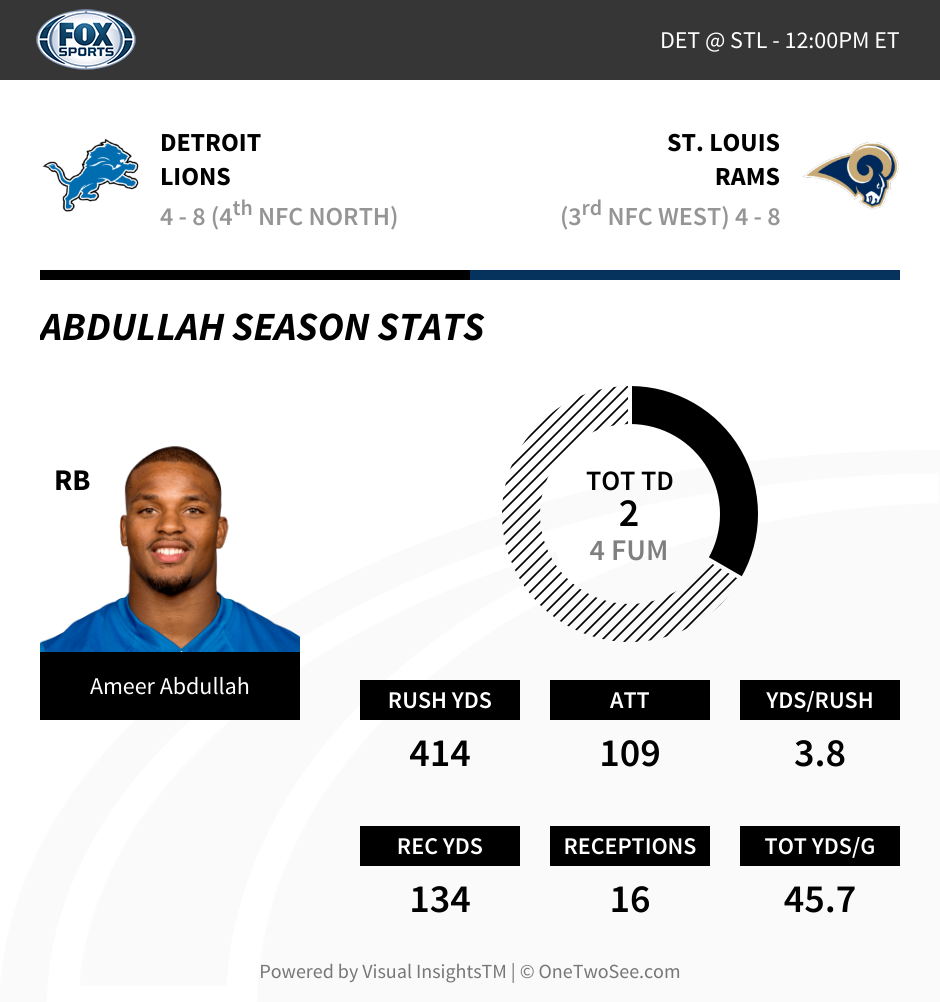 When the rookie's role started to swell, he fumbled three more times — twice against the Arizona Cardinals in Week 5, once against the Chicago Bears in Week 6. After that, Abdullah started seeing fewer touches.
However, Abdullah has recorded double-digit carries each of the last three weeks. His yardage figure has rose steadily, peaking with a season-high 67 yards against the Green Bay Packers last Thursday. He has not fumbled once during this stretch of solid play.
Abdullah is primed to replace All-Pro wide receiver Calvin Johnson as Detroit's most dynamic offensive weapon. He has three rush attempts longer than 20 yards, including a 36-yarder against the Packers that was the team's longest rush of the season.
On top of his work carrying the ball, Abdullah has also emerged as a decent pass-catcher (16 receptions, 134 yards, one touchdown) and a dangerous return specialist (30.8 yards per kickoff return). The Lions should continue to put the ball in his hands as much as possible, since he's developing into quite the difference-maker.
MORE NEWS:
Want stories delivered to you? Sign up for our NFL newsletters.