Deshazor Everett's Hit Of Darren Sproles Being Reviewed By League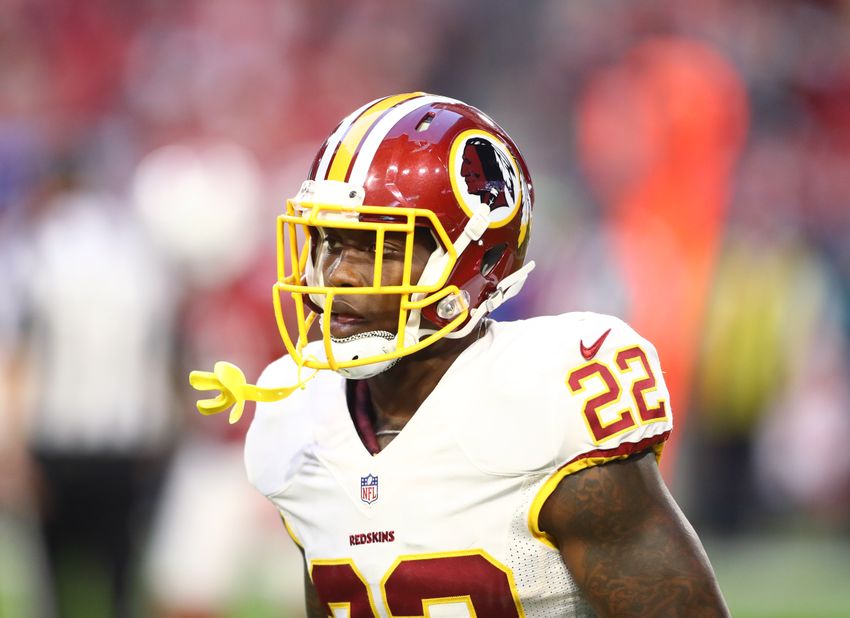 Deshazor Everett was guilty of a massive hit on Darren Sproles during Sunday's contest. The NFL is in the process of reviewing it.
In the second half of the game between the Washington Redskins and the Philadelphia Eagles, the rivalry game became a pretty chippy affair. Tension had been building up in the hard fought battle, and before long, a big play came around to change the mood of the contest. The hit was made by Redskins safety Deshazor Everett.
On a punt in the fourth quarter, Everett came screaming down the field in his role as a gunner. He was heading straight for return man Darren Sproles. The long-time returner and pass-catching back positioned himself under the ball and was ready to receive it. Then, Everett arrived and put a deafening helmet-to-helmet shot on Sproles that echoed throughout the whole stadium. He had beaten the ball by a split second, and Sproles took a brutal hit as a result.
It would later be confirmed that Sproles had suffered a concussion. Many have been accusing Everett of playing dirty, myself included. It seemed that there was no conscious effort to stop from the special teams ace. He knew he was going to hit Sproles with the force of a freight train, and he frankly did not care. Even if Sproles had the ball, it probably would have hurt him. This was not a football play. It was a vicious hit.
Because of the nature of Sproles' injury, the NFL is looking into the hit. The news came via NFL Network's Ian Rapoport on Twitter, who also stated that players viewed the hit as a "cheap shot." If the league believes that Everett's play was dirty, he could be subject to a hefty fine. That is not good news for the safety, who is making just over $500K this season, per Over The Cap.
I think that Everett deserves to be fined. The fact is that the play was of a questionable nature and in this circumstance, he does not deserve the benefit of the doubt. Everett had put a huge hit on Brent Celek on a punt earlier in the game that knocked the veteran tight end out. Had he not done that, perhaps would have more of an argument for attempting to make a football play.
At the end of the day, Everett has to be smarter moving forward. He made an idiotic mistake that almost gave the Eagles the edge they needed to win the game. Also, if he had been thrown out on Sunday, the team would have been down to two safeties. That would have been a disaster for the team. Everett has to take the high road. He can play physically without injuring opposing players. He will be in good shape if he improves on that in the future.
This article originally appeared on