DeSean Jackson Roasts Cowboys For 67-Yard Touchdown (Video)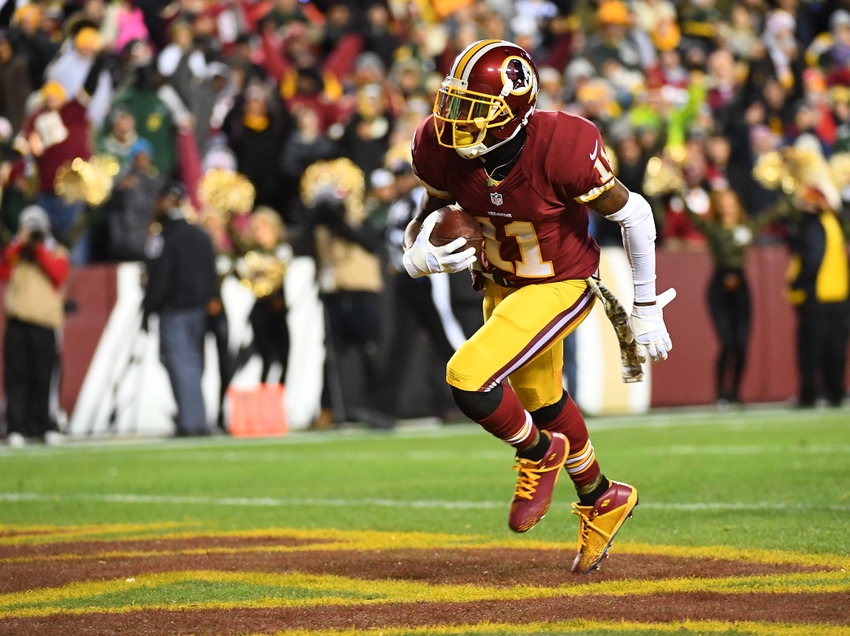 Washington Redskins wide receiver DeSean Jackson might be the greatest deep threat of this generation and he embarrassed the Dallas Cowboys defense on a long touchdown.
It only takes one play for Washington Redskins wide receiver DeSean Jackson to change the complexion of the game and the Dallas Cowboys were reminded of that on Thanksgiving Day. They had kept Jackson relatively quiet on his previous seven targets, but the former Philadelphia Eagles superstar made them pay with a 67-yard touchdown catch in the fourth quarter.
Jackson was beyond wide-open, and this is an embarrassing blown coverage by the Cowboys defense. Giving up a play like this is on multiple parties, including the coaching staff, but it looked like rookie Anthony Brown deserves most of the blame. The Purdue sleeper has been quite promising for the Cowboys this year, but he got burned badly by the electric Jackson.
Winning a foot race against Jackson simply isn't possible, but Brown made a mental error here. He gave up the outside too easily to Jackson, and he spent too much time watching the quarterback. Moreover, Brown read the route wrong, as he actually stopped moving at one point, which allowed Jackson to go from "open" to "grossly open."
That catch gave Jackson 118 yards on four receptions and eight targets and he came into the game with just two receiving touchdowns. Additionally, Jackson now has his first 100-yard receiving day since notching 102 on six catches in Week 1 against the Pittsburgh Steelers.
With the way the Cowboys score, Jackson needed to come up big with a long touchdown.
This article originally appeared on