DeSean Jackson Declared Active For Washington Redskins In Week 12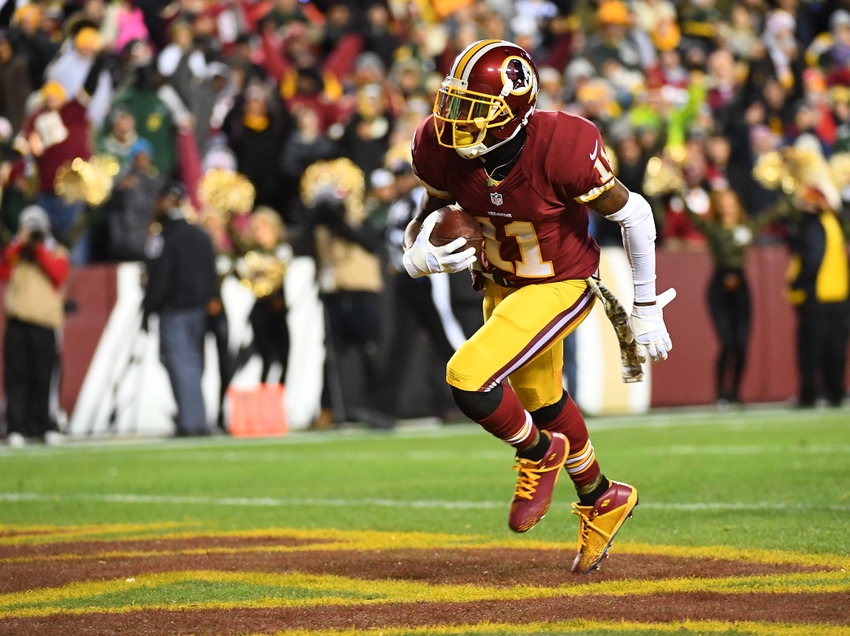 Heading into the battle against the Dallas Cowboys, DeSean Jackson was listed as questionable. Now, he has been declared active for the game.
The Washington Redskins got some good news just ahead of Thursday's big matchup with the Dallas Cowboys. Wide receiver DeSean Jackson, who had previously been questionable, was confirmed to be active. News broke via the Redskins official Twitter.
Having Jackson will definitely help the Redskins as they look to take down the Cowboys, who sport the league's best record.
The last time the Redskins played the Cowboys, Jackson recorded three catches for 40 yards, but he had some other opportunities to make plays. Jackson was open for a couple of passes that Kirk Cousins misfired on. The second year starting quarterback was in a funk at the time that he has since snapped out of. He is now playing the best football of his career and he should be able to hit Jackson for some big gains.
Also, the Redskins were able to get some wide open deep throws against the Cowboys last time they played. Cousins hit Josh Doctson for a 50+ yard pass while missing Jamison Crowder and Jackson on some other deep balls. Had he been more accurate, the team could have done some serious damage. This week, they will have a chance to do that, especially with Jackson active.
It is safe to assume that Jackson could have a big game for the Redskins. He has game breaking ability and the Cowboys may have trouble slowing him down. If he can catch a long touchdown pass, then I think that Redskins fans will be happy. If not, then having him on the field will still open things up for the other receivers to make big plays. Simply put, having Jackson makes the Redskins a better team.
This article originally appeared on