Derek Anderson Makes Surprise Start, Immediately Picked Off (Video)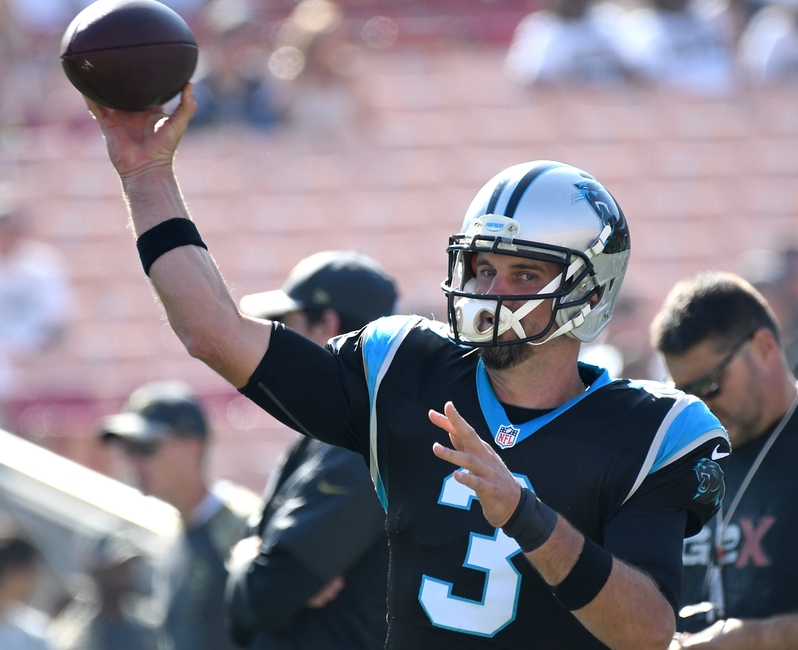 Quarterback Derek Anderson of the Carolina Panthers made a surprise start and on his very first play got immediately picked off.
The Carolina Panthers, no matter how one looks at it, have been one of the most disappointing teams so far this season. Entering Week 13's Sunday Night Football matchup, the Panthers hit the road to face the Seattle Seahawks and actually started quarterback Derek Anderson over a healthy Cam Newton on their first drive.
What has been described as a coach's decision, Anderson got the start over Newton and on the very first play, got immediately picked off. Take a look at the carnage below:
If these were the Panthers of last season, then sure, a trick play like this might have fooled many possibly to paydirt. But the Seahawks were far from fooled and nearly took it to the house on the interception.
For whatever reason, the Panthers have been a mess all season long. Their offense lacks that execution and precision of last year and even their defense doesn't have answers when facing tough opponents. And having to run the offense gimmicky with Anderson didn't help. More reports from the broadcast suggest that Newton violated a minor team rule and sat out as punishment.
2016 will be chalked up to a losing season that hopefully heading into the offseason, they can add better talent across their team to maximize their true potential. It won't be easy but it's safe to say they should continue building quality support around Newton rather than launch trick plays that accomplish nothing.
Overall, Anderson probably shouldn't be depended upon to run the Panthers offense and expect much success. Newton might be having an off year but surely, he probably wouldn't have coughed up an interception on the very first play.
This article originally appeared on