Denver should know exactly what to offer Von Miller in 2016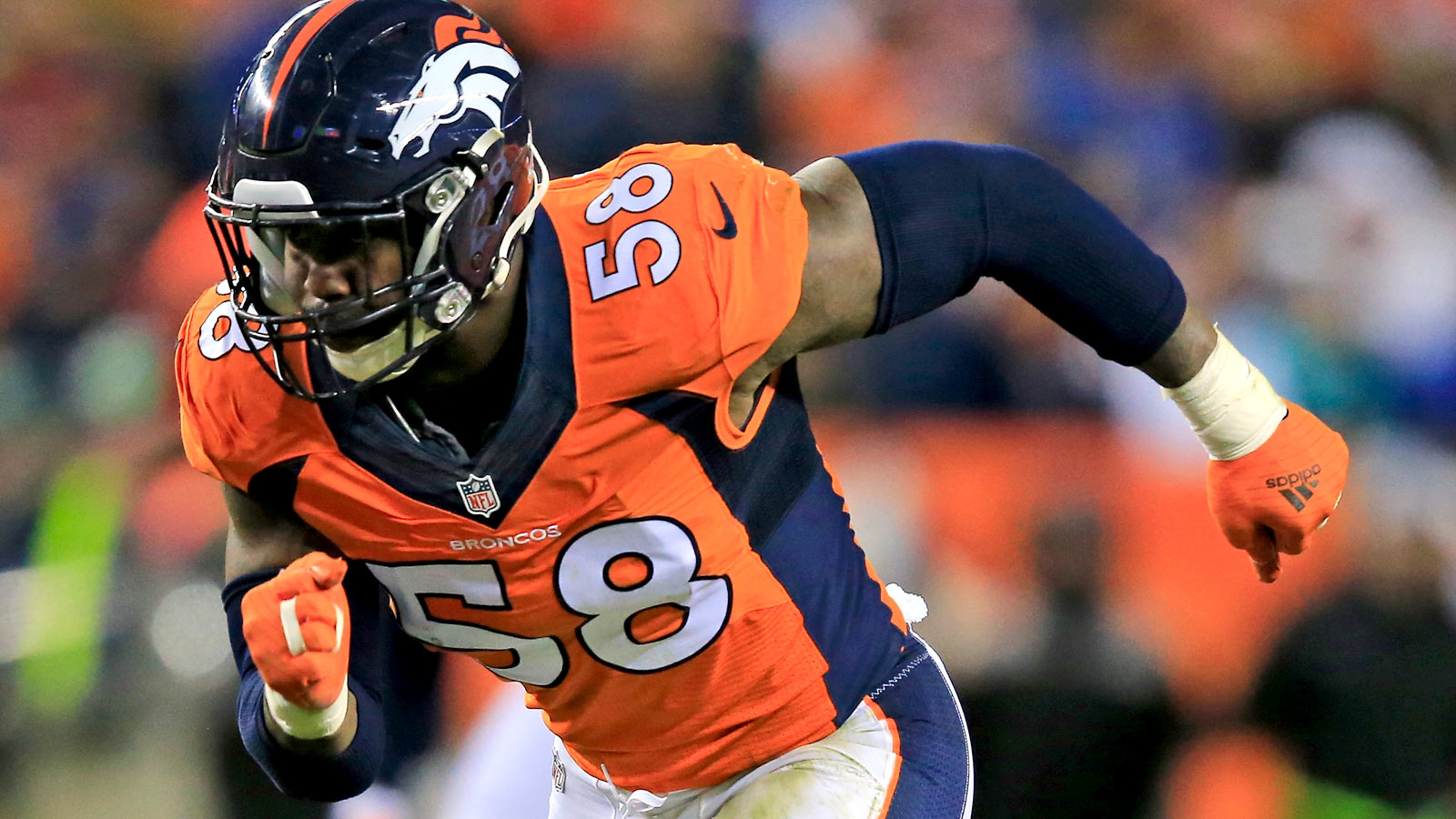 The market for Von Miller's impending free agency is now set. Denver has a division rival to thank for clearing up what could've been a cloudy situation.
General manager John Elway has a template to work off of now that Justin Houston has signed on in Kansas City, according to Mile High Report. Miller is every bit as talented as Houston, so that deal is expected to be in Houston's neighborhood.
The Broncos could be facing a cap squeeze after inking Demaryius Thomas and giving out a mega-deal like Houston's $101 million pact the next. That's the going rate for a star pass rusher like Miller, though.
It sounds like Elway is already bracing to open his wallet for No. 58 in 2015.
"We have a three-year plan and a four-year plan, and we try to look into the future to see where we are in order to budget everybody to keep all of our great football players," he said on a conference call. "We will have a plan for Von next year as well as with other players."