Denver Broncos: WR Bennie Fowler could provide big boost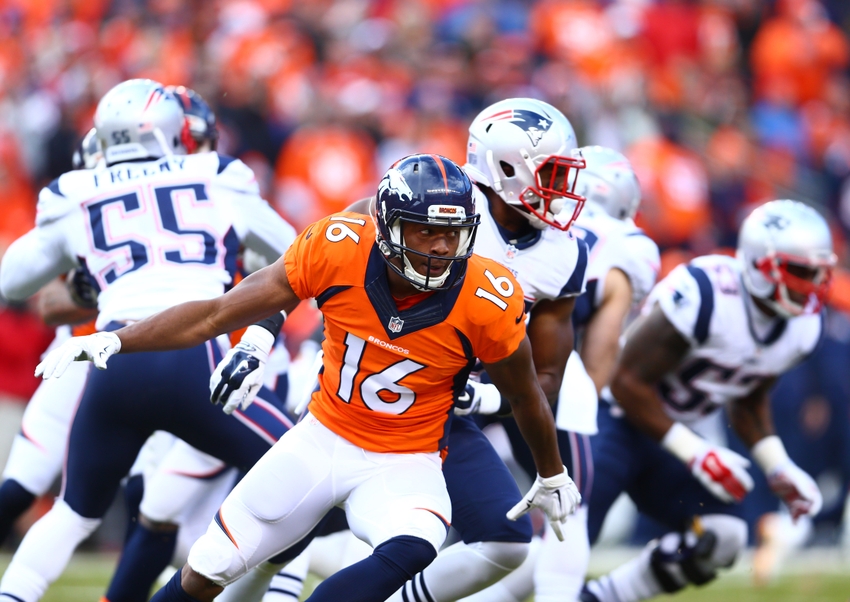 The Denver Broncos didn't open up the passing game against the Carolina Panthers too much, but the return of Bennie Fowler could change the game plan…
The last time we saw Denver Broncos wide receiver Bennie Fowler was in the team's preseason opener against the Chicago Bears. Fowler has been slowly but surely recovering from an elbow injury, and is now returning to full strength as the Broncos get set to host the Indianapolis Colts on Sunday.
With Demaryius Thomas nursing a hip injury and Cody Latimer's primary role on special teams, I think the Broncos were planning on entering the season with Fowler as the primary 'slot' receiver. That's the way it appeared this offseason and that's what it should be, as Fowler is a much more dynamic threat as a pass catcher than Jordan Norwood.
Head coach Gary Kubiak said that Fowler wasn't a full participant in practice on Wednesday, but that he did some things early on:
"He just did some stuff early in practice, but we got going with our team full suits and stuff and he didn't go."
More from Predominantly Orange
Still, the thought right now is that Fowler could play on Sunday, and that would provide an instant boost to the Broncos' offense. Fowler is a very tough receiver, and a mismatch out of the slot with his combination of size and speed.
He's also very good after the catch, and could provide another threat in the red zone. The Broncos have obviously been excited about his development over the course of his three seasons with the team, giving him premiere snaps in the Super Bowl, including the two-point conversion that sealed the deal for Denver.
That was also the final pass of Peyton Manning's football career.
Fowler had one start in 16 games last season and caught 16 passes in limited action. Statistically, there's nothing to really write home about but he's looking for his first NFL touchdown and it seems like it's just a matter of time before that happens.
It might be a smaller storyline going into this weekend's game against the Colts, but Fowler is the type of player that comes up with big plays when the Broncos need it and he could be a much bigger impact than many care to acknowledge.
This article originally appeared on