Denver Broncos vs. San Diego Chargers Final Injury Report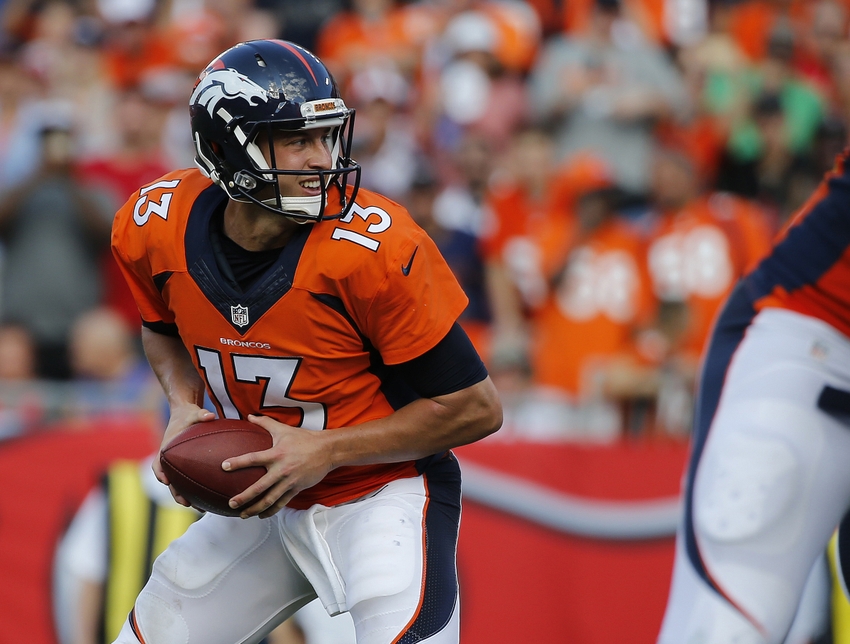 The Denver Broncos expect to get a few key players back from injury this week for their Thursday Night Game against the Chargers.  Who's in and who's out?
Wednesday the Denver Broncos traveled to San Diego to take on the Chargers in their final Thursday Night game of the season.  The Broncos injury report is likely the lightest it's been since week one.  The Broncos essentially held a few players out of the Falcons game last week that likely could have played if they had the normal amount of rest before the next game.  However, with Thursday's game being a divisional bout, they felt it was best to give them the extra few days rest so that they would have their full arsenal of weapons against the Chargers.  So who can the Broncos expect back this week?
Good news in the run game
The great news of the week is that the Broncos will be welcoming back some
Quarterback Trevor Siemian is officially listed as questionable for Thursday's contest just as he was a week ago.  However, the expectation this time around is that Siemian is expected to play.  According to Mike Klis of 9 News in Denver, the Broncos had Siemian begin prepping to play the Chargers as soon as he was ruled out last Saturday.
Every expectation is that Siemian will play unless he takes a major step backwards.  While the loss to the Falcons was hardly a single issue of poor quarterback play, it was clear that Trevor Siemian gives the Denver Broncos the best chance to win.  Getting Siemian back behind his full offensive line should get the offense back on track this week.
Win One for Kubes
Perhaps the most notable Bronco that won't be in action Thursday is one that doesn't show up on the injury report.  Coach Gary Kubiak will be watching this one from home as he gets healthy after being hospitalized due to a "complex migraine."  Kubiak is expected to be just fine, and likely would have coached had this been a normal Sunday game.  However, the day the Broncos usually return to practice is the day they travel to San Diego so the Broncos determined that it was best to get Kubiak rest and not rush him back in to action on a very short week.
Special Teams Coordinator Joe DeCamillis was named interim head coach for the week.  DeCamillis works with players from all position groups, so naturally he was the best fit for the week.  Wade Phillips told his guys that it was time to go play this one for coach Kubiak.
The Denver Broncos will be fired up for this one while they wait for their leader to get healthy—there is no doubt about that.
A Couple Other Injuries to Watch
Demarcus Ware will not play against the Chargers as he continues to recover from surgery to repair a fracture in his forearm.  A week seven return against the Texans has not been ruled out which means things are moving in the right direction.
Special Teams captain Kayvon Webster missed last Sunday's game against the Falcons with a hamstring injury.  Webster is officially listed as questionable Thursday Night as his status is still up in the air.  His presence on Special Teams is key as he routinely makes plays on the punting team that flip field position, both downing balls and providing key tackles deep in opponents territory.  The Broncos Special Teams did not have their finest day against the Falcons so his status will certainly be one to watch leading up to the game.
The Broncos did not put on the pads during their Tuesday practice with the exception of one player—Trevor Siemian.  Siemian is clearly trying to do everything he can to prepare to play Thursday Night.
Final Injury Report
This article originally appeared on