Von Miller admits he never realized his Super Bowl 50 helmet was stolen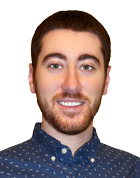 Just like Tom Brady, Von Miller had one of his Super Bowl keepsakes stolen after the big game. Unlike Brady, though, it was Miller's helmet that went missing for more than a year, not his jersey.
Miller was notified of this development when authorities found Brady's jersey in Mexico last month, but it wasn't as big of a deal. That's probably because Miller didn't even notice it was missing.
He spoke out on the situation Tuesday as his helmet was returned to Denver for safekeeping.
"I didn't even know my helmet was missing. That's how crazy last year was," Miller said Tuesday. "But we had the best of the best, the finest investigators on the whole ordeal. … They were able to find Tom's jersey, and they were able to find my helmet, as well. Hats off to those guys."
It was merely a bonus that Miller's helmet was found when Brady's jerseys were located, considering no one knew it was missing in the first place. Miller never made a big deal about it or alerted authorities the way they were summoned for Brady's belongings, and his helmet likely would have never been found if not for the FBI's investigation into Brady's stolen jersey.
Of course, it's strange that Miller never realized it was missing, but he's certainly happy to have it back.
"It's here in Denver, but I just haven't had time to go over and get it," he said. "But the helmet is here, and as long as it's close, they've got it."
Now that authorities have caught the culprit, hopefully Super Bowl LII will be without any missing memorabilia from the winning team.