Denver Broncos: Ty Sambrailo gets big opportunity against Bengals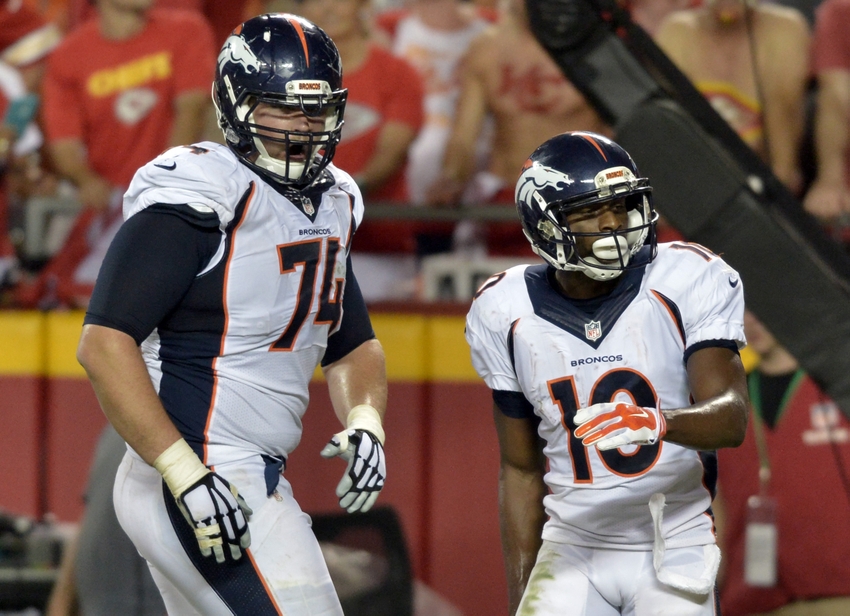 Denver Broncos offensive lineman Ty Sambrailo is getting a huge opportunity against the Cincinnati Bengals to prove himself…
The Denver Broncos are getting set for their third regular season game and the first away from home, and they will have to do it without starting right tackle Donald Stephenson.
Stephenson suffered a calf injury against the Indianapolis Colts in week two, and had been playing really well in his first couple of games for the Broncos. He shouldn't be gone long, but any additional opportunity for second-year player Ty Sambrailo to make an impact is going to be critical for him.
We haven't seen much of Sambrailo on the field in his first two NFL seasons due to injury, but head coach Gary Kubiak said on Monday that it's time for him to get back out on the field…
"I think our depth is good right now. I think we feel fortunate with Donald, so hopefully we'll get better news day-to-day as he tries to make his way back. I think we have the people in place, it's part of adjusting. It's just time for Ty to get back to work."
So what combination are the Broncos going to go with on the right side of the offensive line? Sambrailo has been primarily working at guard this offseason, while Michael Schofield has the ability to swing and play tackle or guard.
More from Predominantly Orange
That being said, Schofield has played really well in his short time at right guard, and the Broncos also feel pretty good about backup guard Darrion Weems, who was a breakout player in camp this year. Kubiak has a good problem on his hands, and spoke about the team's depth and ability to move pieces around up front.
"The good news is we have some versatility. Ty was ready to go yesterday and we chose not to suit him up. We chose to suit up the six defensive linemen and rotate them. Ty is ready to go, so that gives us some flexibility in what we can do."
It would make Broncos fans happy to see Sambrailo starting this week at either right guard or tackle, even if it's just to know John Elway didn't completely blow a second round pick on this kid. He was penciled in as the starting right guard before he hurt his elbow, so it will be interesting to see what the Broncos do there. They obviously think a lot of the kid, having invested a second round pick in him a little over a year ago.
With Sambrailo back in the fold, the Broncos' depth up front is enhanced at least on paper. He has an opportunity against a strong Bengals defensive line to prove he belongs in the starting lineup permanently.
This article originally appeared on