Denver Broncos to be featured Wednesday on NFL Network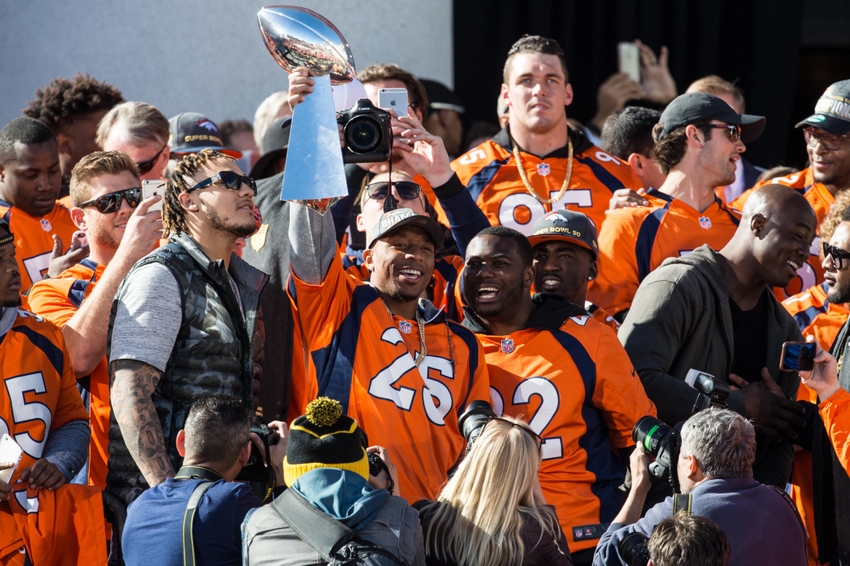 The Super Bowl Champion Denver Broncos will be featured on Wednesday on the NFL Network, the eve of their season opener against the Panthers…
As we all know, the Denver Broncos commence in defense of their Super Bowl 50 championship Thursday against the Carolina Panthers on a special presentation of Sunday Night Football on NBC on a weeknight, but Wednesday is also a big day of Broncos television coverage on NFL Network.
All these times listed, of course, are in EDT, so if you are in a different time zone, adapt accordingly. For those of us blessed to live in the Mountain Time Zone, it's old hat as we have had to always do this when we've wanted to watch Broncos broadcasts at the right time based on when the network in question has told us when they will be airing the following week.
Anyway, here's a list of the programs airing on NFL Network Wednesday:
Wednesday on @nflnetwork —

8p ET — Worth the Wait
9p ET — America's Game: 2015 Broncos
10p ET — Top 10 Peyton Manning Games

— NFL Media (@NFLMedia) September 6, 2016
Per information from the Denver Post (a link to this post can be found here), "Worth the Wait: Gary Kubiak and the 2015 Denver Broncos," is a story of a Super Bowl run fulfilled by the Broncos which many people saw as inexplicable and improbable. Among the stars is offensive line coach Clancy Barone who tells of the circumstances which brought his offensive line together. In a season rife with fascinating story lines, Barone's tale is undoubtedly one of the best.
More from Predominantly Orange
America's Game then debuts in the next hour and features previously unseen footage from the 2015 season, as well as exclusive interviews with coaches and players who tell of the championship season. Presently, all Super Bowl champions in the era's history have had their own documentary in the canon, including the 1997 and 1998 Broncos who won Super Bowls XXXII and XXXIII respectively.
The evening will conclude with the debut of the "Top 10 Peyton Manning games," which hearkens back to his days with the Indianapolis Colts as well as with the Broncos, although it will still have a decisively Broncos flavor to it as undoubtedly many of his greatest moments occurred in orange and blue.
In any event, Wednesday evening on NFL Network is appointment television for Broncos fans and promises to serve as the perfect segue to the defense of the Lombardi trophy against the Panthers Thursday night.
This article originally appeared on