The Broncos — yep, even Wade Phillips — took on the media in full bling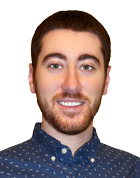 The NFL turned media day into Super Bowl Opening Night to give players and coaches a bigger stage ahead of Sunday's big game. And that primetime slot allowed them to show off some ridiculously expensive jewelry.
The Denver Broncos were first to take to the podiums, and they set the stage in a big way with some really big chains. And yes, 68-year-old defensive coordinator Wade Phillips got in on the action.
Wade Phillips looking like a BOSS at #SBOpeningNight 😎
(via @philmilani) pic.twitter.com/zKzIWIrtAa

— NFL Total Access (@NFLTotalAccess) February 2, 2016
Joining Phillips on the bling train was cornerback Aqib Talib, who was wearing a Rolex supposedly worth $80,000.
Aqib Talib's Rolex watch, which he called an "$80,000 Rolley" https://t.co/r0n5xzoo79 pic.twitter.com/oCWKm7o4Xw

— Mike Sando, ESPN.com (@SandoESPN) February 2, 2016
The gold rush didn't stop there. Safety T.J. Ward showed off his chain, complete with a Jesus piece.
TJ Ward reveals that he and Aqib Talib use the same jeweler ("Gabe") and that his "Jesus… https://t.co/bo3nqKol6P pic.twitter.com/FcZTljEUR9

— Mike Sando, ESPN.com (@SandoESPN) February 2, 2016
Chris Harris Jr. didn't have the same Jesus pendant as Ward, but his chains looked plenty expensive.
Chris Harris on Broncos' D: "We beat the champs twice. Nobody cared, I guess I do feel like we deserve more credit." pic.twitter.com/65zX9ZlNO5

— Broncos SPORTalk (@SPORTalkBroncos) February 2, 2016