Broncos' Twitter account trolls Rob Gronkowski's Madden selection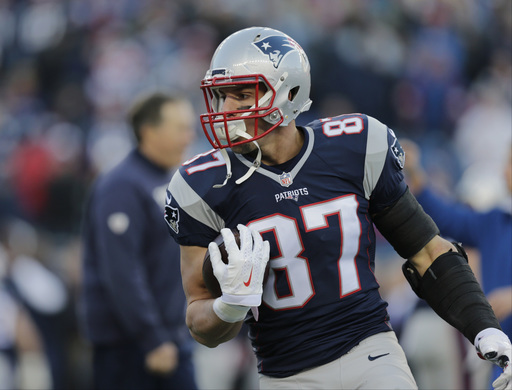 Rob Gronkowski got the honor of being named cover athlete for "Madden 17" on Thursday. The New England Patriots star was thrilled about the selection, telling ESPN, "It's a dream come true."
"My rookie year [in 2010], it was just an honor to be in the game, just using yourself as a player, throwing yourself the ball every single time you can at home, just playing the game," Gronkowski said. "Now it's a dream come true, going into my seventh season and being on the cover.
"When I first found out, I was blessed. It was a surreal moment."
But not everyone appeared to be on board with the choice.
The defending Super Bowl champion Denver Broncos took umbrage on Twitter.
— Denver Broncos (@Broncos) May 12, 2016
Some Broncos fans added their own version of the Madden cover, but theirs had Von Miller and Peyton Manning in the starring role.
@Broncos @SportsCenter IS OK I WANTED M.V.P VONSTER IN THE COVER I WILL PRINT THIS OUT AND COVER THAT COVER BRONCOS1 pic.twitter.com/bzWd3spTlj

— Latin Warrior 3:16 (@LuisMar5301980) May 12, 2016
@Broncos @israeljcruz @SportsCenter pic.twitter.com/F0FmvBxlly

— Elghoul (@MegatronStudios) May 12, 2016