Eight times Peyton Manning made us like, literally, LOL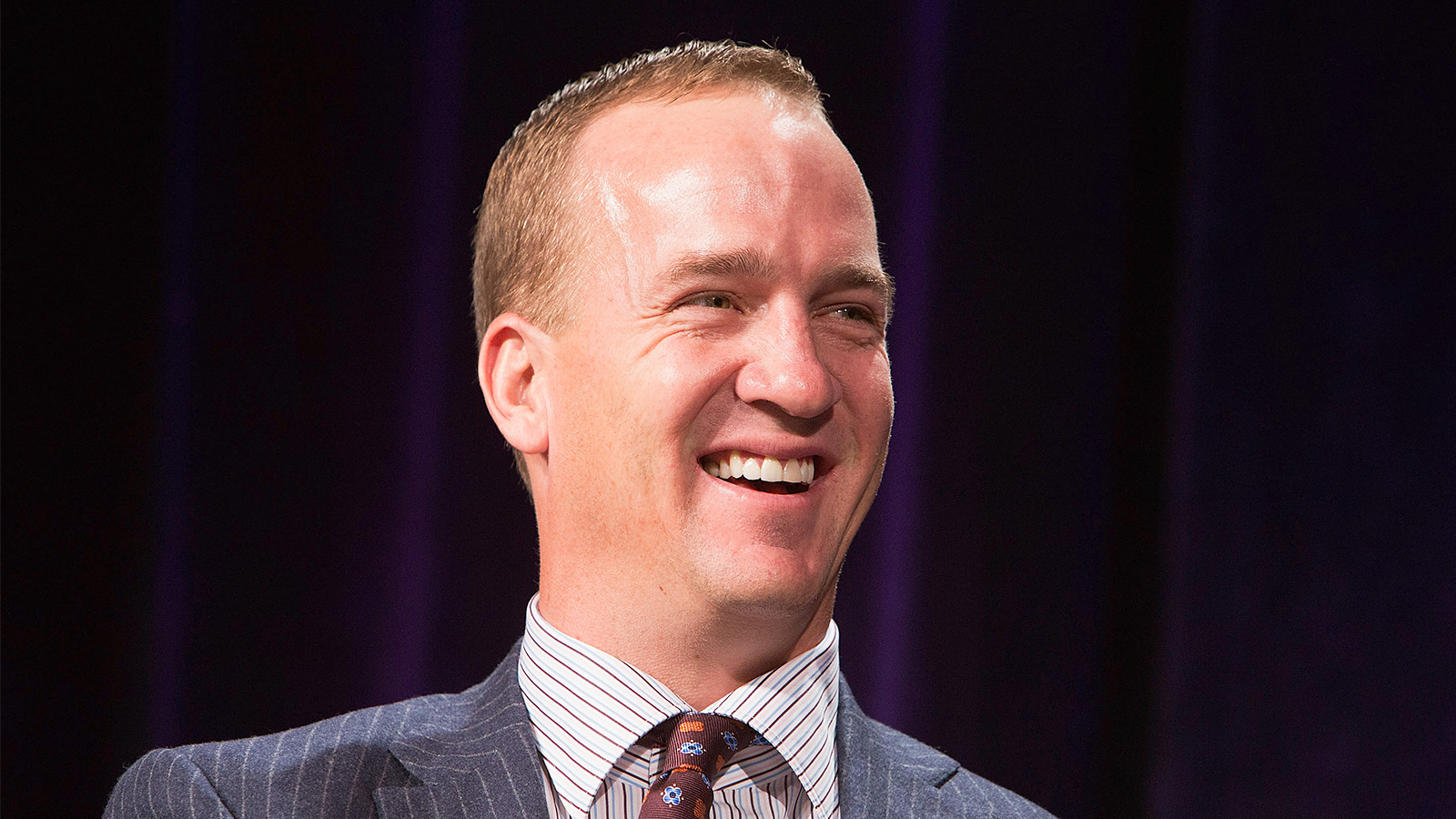 Peyton Manning got on people's nerves on the football field. Any New England Patriots fan can tell you that.
But come on, off the field, there has never been an NFL player who is more likeable or more relatable to the every man, despite coming from a family known for being superior athletes.
And nowhere is that more evident than when he gets a chance to show off his acting chops. From his commercial spots to sketches on shows like "Saturday Night Live," Peyton has proven he has some natural comedic chops.
So, now that Manning has decided to end his playing career, let's relive them here, shall we?
1. "I'll just cup it up and put it in a fruit salad, or something …"
Peyton plays the unassuming rube to perfection here in this MasterCard spot. When hotel employees openly talk trash to him, he takes their statements literally and rolls with them. Solid stuff.
2. "Great shift today, guys!"
Manning did some more solid work for MasterCard in the clip. Here we find him returning the favor and cheering for people on the job. From chanting "Decaf!" to the servers at a diner to his abject thrill at getting a "game apron" thrown him from the staff at a restaurant, it's thumbs-up all around.
3. "I think I saw his butthole"
This is just one of the many memorable moments from when Peyton hosted "Saturday Night Live." Here we see him paired with the legendary Kirsten Wiig as they play a married couple enjoying a cup of coffee on their porch. What follows is a conversation that grows increasingly bizarre with every sentence. Enjoy.
4. "Eli … this is serious!"
This one comes courtesy of the 2010 ESPY's. Called "The Dark Side," it's a sendup of "The Blind Side" and inserts Peyton into existing footage from the movie starring Sandra Bullock. It also shows how creepy that movie could be with just a little creative editing.
5. "Oh, yeah? Well, I didn't hear a whistle!!"
Peyton and his brother Eli play football cops blessed with 70s-style names Mike Tahoe and C.J. Hunter. They also sport excellent mustaches as they fight crime in this surprisingly violent commercial. Who else would pay to see this movie on the big screen?
6. "I'll kill a snitch!"
Most of us have seen this already, but it bears watching over and over again. This SNL sketch starts off looking like an innocent United Way ad, but quickly degenerates into a horrow show as Peyton screams at children and hurls footballs at their heads. He breaks into cars and then enjoys a beer and explains what happens to people with loose lips. Simply awesome.
7. "Oh, I'm supposed to throw it?"
Peyton plays one of the baddies from the movie "300" with one job to do. Throw a rock when the director yells "action!" Yet, he can't seem to get it right, no matter how much film he wastes.
8. Peyton and Eli get "the look"
Once again, Peyton and Eli are together in this SportsCenter commercial. The Manning family is getting a tour of the facility and the two brothers are hanging at the back and doing what brothers do: get on each other's nerves. However, the best part has to be father Archie Manning turning around when he hears a commotion and giving Peyton and Eli the "look." Anyone who has a sibling has seen that before and it usually stops your behavior right away. Classic.