Broncos start QB shopping by acquiring Mark Sanchez from Eagles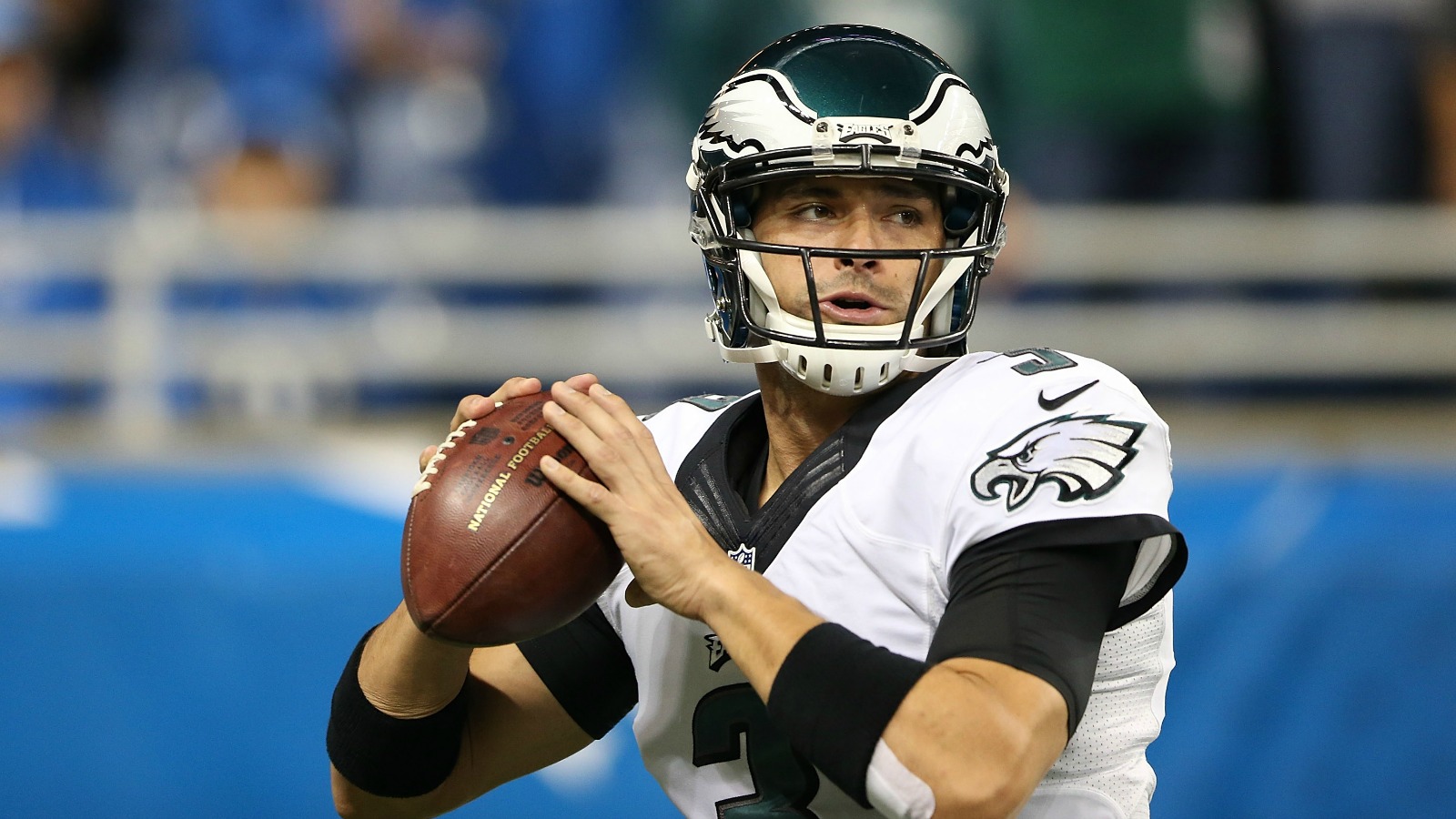 The Denver Broncos have traded for a quarterback … just not the one most expected. On Friday, the Broncos acquired Mark Sanchez from the Philadelphia Eagles for a conditional seventh-round draft pick.
Broncos acquire Mark Sanchez from Philly for conditional draft pick. Process has begun #9news #9sports

— Mike Klis (@MikeKlis) March 11, 2016
Conditional pick in the Mark Sanchez to Denver trade is in 2017

— Mike Garafolo (@MikeGarafolo) March 11, 2016
In case you wondered, no changes to Mark Sanchez's deal. Acquired as is.

— Mike Garafolo (@MikeGarafolo) March 11, 2016
It remains to be seen whether the acquisition of Sanchez will signal the end of the Broncos' pursuit of San Francisco 49ers quarterback Colin Kaepernick or a free agent like Robert Griffin III. But Broncos executive VP/GM John Elway makes it sound as if the franchise is just getting started:
Acquired QB Mark Sanchez for a conditional '17 pick. He brings veteran leadership & will compete. This is the 1st step in our process.

— John Elway (@johnelway) March 11, 2016
The Super Bowl champions' QB depth chart was decimated this week with the retirement of Peyton Manning and the free-agent departure of Brock Osweiler.
Sanchez, 29, has served primarily as a backup the past two seasons since starting for the New York Jets from 2009-2012. He missed the 2013 season after injuring his shoulder during the preseason.
This past season, Sanchez threw for 616 yards and four touchdowns in four games (two starts) for the Eagles. He threw four interceptions and completed 64.8 percent of his passes.