Broncos' Mark Sanchez is single and all he wants is TDs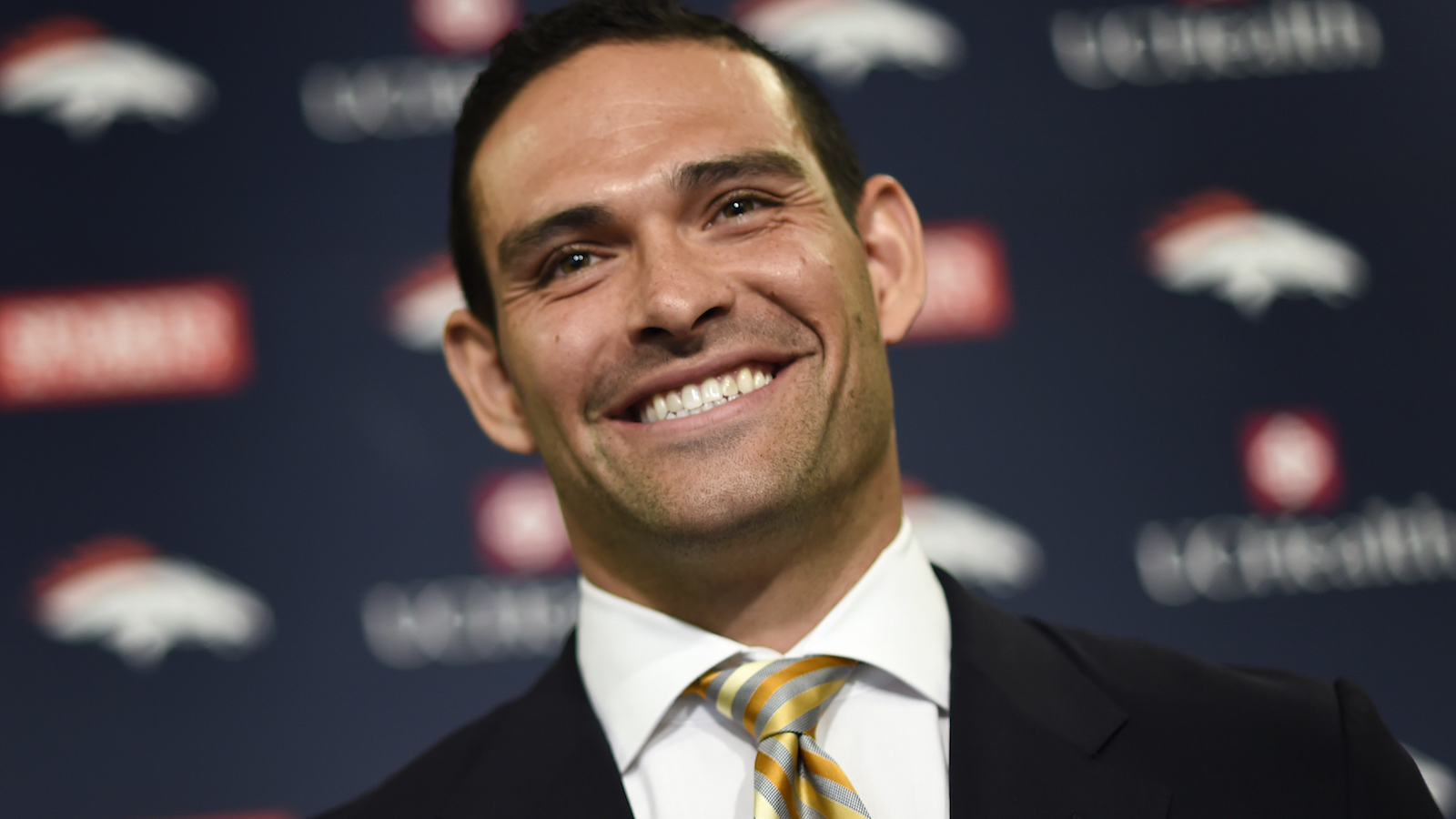 He's not the guy they wanted but when the price on Brock Osweiler got too high, Mark Sanchez is the veteran quarterback the Denver Broncos acquired.
The former Jets and Eagles QB at least gives the defending Super Bowl champions an experienced signal caller on the roster and he's damn glad for the opportunity, as evidenced by his glowing smile and his words.
Highlighted by the unforgettable "Butt Fumble," fans and media have lit up the turnover-prone Sanchez like a Christmas tree at times during his up-and-down career.