Denver Broncos: Lorenzo Doss pressed into action, excels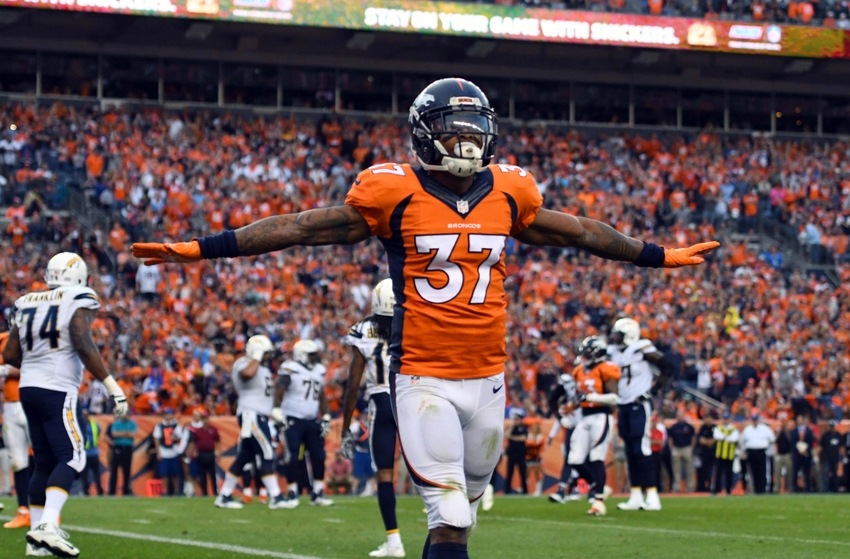 Denver Broncos backup cornerback Lorenzo Doss had one of the best training camp performances this year of any player, and he's taken that to the big stage…
The No Fly Zone is not just a couple of players in the secondary for the Denver Broncos — it's a way of life for the entire defensive backfield.
When we last saw young cornerback Lorenzo Doss, the Broncos' backup cornerback was getting torched in preseason action against the Arizona Cardinals. It was a bit of a shock for those of us who were all paying close attention to training camp and preseason reports, because Doss was one of the breakout players all offseason long.
It seemed like day after day would go by and we would hear about another interception by Doss in practice. He was picking off passes left and right, making plays and all of a sudden it just vanished into thin air.
He got his first chance at some live game action on Sunday against the San Diego Chargers, and he played incredibly well. I don't often put a ton of stock into Pro Football Focus grades, but Doss was the second highest graded Broncos player defensively on Sunday (behind LB Todd Davis), a performance that included three interceptions, a number of sacks on Philip Rivers, and plenty of great plays.
PFF credited Doss with allowing just two catches for 29 yards on seven targets, and the one play that people probably remember most about the game from Doss is the one that doesn't happen nine out of 10 times…
What a catch, @TravisBenjamin3!

One-handed. In the end zone.
TD @Chargers! #SDvsDEN https://t.co/F1rffET3Yp

— NFL (@NFL) October 30, 2016
Doss proved he can play with the big boys on Sunday, looking great in coverage and making some huge plays. Darian Stewart's interception right near the start of the third quarter may not have been possible without the work of Doss, who made a great break on the ball and tipped it in the air to Stewart.
Passe de Rivers desviado e a bola cai nas mãos de @DarianStewart26 para colocar o @Broncos em boa posição. #SDvsDEN https://t.co/ITyqUWggxT

— NFL Brasil (@NFLBrasil) October 30, 2016
In fact, Doss is probably kicking himself for not getting a pick-six himself on that play. He read the route by Travis Benjamin perfectly, and paved the way for a Denver Broncos turnover.
When Aqib Talib comes back, opportunities for Doss to get on the field will be limited unless someone else has an injury, but the Broncos now know that what they saw this offseason from the former Tulane star was no fluke. He has an itch and the only way it can be scratched is if he gets his hands on the football.
He made the game-saving play in the end zone on fourth down to stop the Chargers' attempt at tying the game late, and showed off his playmaking skills.
Welcome to the No Fly Zone, Doss.
More from Predominantly Orange
This article originally appeared on