Broncos DE Derek Wolfe: 'I hate everything' about the Patriots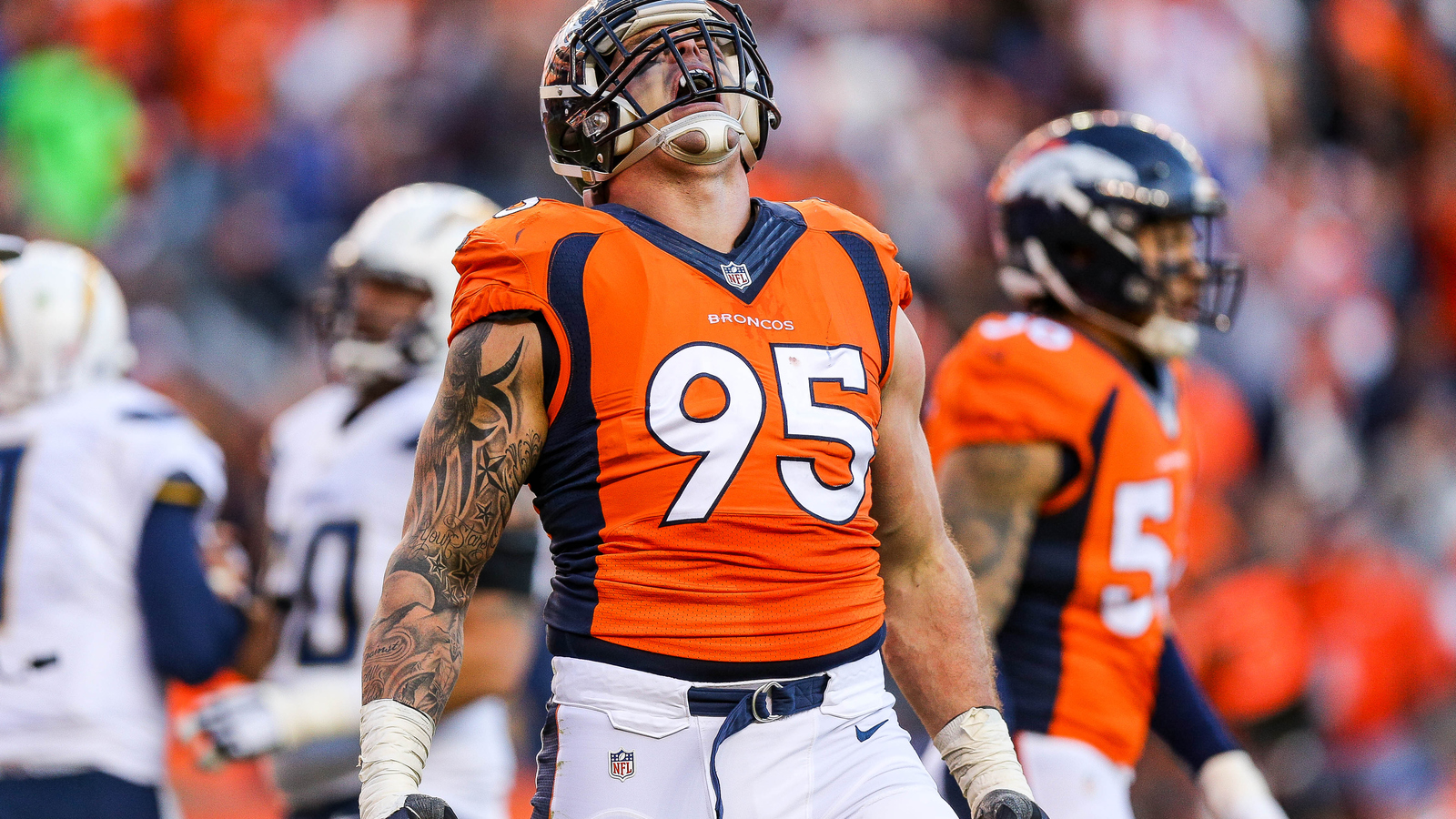 As the Denver Broncos prepare to host the New England Patriots for a chance to go to Super Bowl 50, Derek Wolfe has once again expressed his hatred for his opponent, with a caveat.
The talented defensive end, who recently inked a four-year contract extension, has long made it clear that he can't stand the Pats. He clarified this sentiment Friday, via Nicki Jhabvala of the Denver Post:
"I hate everything about them," he said. "They're always in my way. They're always in my way to get what I want.
"I've got a ton of respect for the whole organization. They've got great players — Tom Brady's a great player. Bill Belichick's a great coach. I've got a ton of respect for them. I just hate them."
Most objective fans can relate to this statement. Growing up as a fan of the San Francisco 49ers, I hated the Dallas Cowboys with a passion, but I sure respected the heck out of them.
That said, once the game gets under way, all that talk of respect goes out the window and pure hatred reigns supreme, for fans and players alike.
Given the amount of trash-talking that has gone on this week leading up to the AFC championship game, fans should expect a few chippy moments. Let's just hope it doesn't devolve into a situation like what we witnessed when the Cincinnati Bengals hosted the Pittsburgh Steelers two weekends ago.
Thankfully both franchises are led by highly respected head coaches and quarterbacks who command discipline from their players. It should be a fantastic contest between these two AFC giants on Sunday.
More from Sportsnaut: