Denver Broncos: Critics are wrong to say Defense is Dirty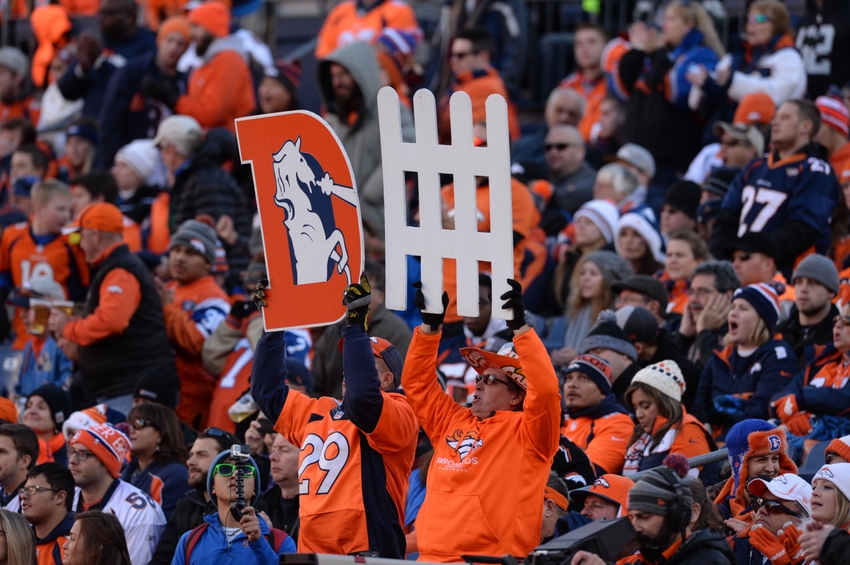 No, the Denver Broncos defense is not dirty. Our sense of what is "dirty" is partially dependent on the NFL's definition, which is conflicted at best.
No, the Denver Broncos defense is not dirty.
Broncos are a dirty team. Yes, they are. Either embrace it or demand change. Don't deny it. https://t.co/wBSxc1IJa2

— Brad Wells (@BradWellsNFL) September 21, 2016
This is a charge that has gained momentum over the previous two games despite staying dormant for the previous nineteen. Hmmm…I wonder what changed?
I have a mild stroke every time one of my friends from New England says it, but there is something to "they hate us cuz they ain't us." 12 non-Broncos have been fined for roughing the passer, fighting, leg whips, helmet to helmet hits, and facemasks, but they're not even getting a fraction of the scrutiny the Broncos are receiving.
Has the Bronco defense been on the giving end of a couple vicious head shots through the first two games? Of course.
The problem is that many are not divorcing head shots from headhunting, and the latter is nowhere near as black and white as the former. Simply because a play has resulted in a helmet to helmet hit does not mean that was the intent.
The NFL's Hypocrisy
The perception that the Broncos defense is uncomfortably aggressive is the result of the NFL's awkward legislation of the game (with a big helping from a bunch of people introduced to the league through fantasy football who do not appreciate the older, grimier elements of the game). The owners and their human Goodell shield have instituted a bizarre set of "safety" rules that vary based on position.
Vontaze Burfict's near-decapitation of Antonio Brown received most of the attention after the shitshow in Cincinnati back in January. For good reason, this is horrifying.
— Super Bowl Champions (@broncosdotgif) September 21, 2016
Meanwhile, Ryan Shazier lead with the crown of his helmet through Giovanni Bernard's face, but that hit faded into the backdrop behind the madness at the end of the game.
— Super Bowl Champions (@broncosdotgif) September 21, 2016
Both of those hits are the same level of dangerous and reckless. It's not out of the realm of possibility that either of those could have resulted in the NFL's first death on the field since Chuck Hughes had a heart attack in 1971 while playing for the Lions.
However, not only was Shazier's hit viewed as less severe, punished as less severe during the game (the Steelers challenged that Bernard fumbled, won, and Gio didn't play another snap), but it was also validated as the correct call by officiating experts the next day!
Mike Pereira, the former VP of Officiating for the NFL, told Rich Eisen that it was a was not an illegal hit because
"This is the crown of the helmet rule that was brought in 2013 and I was against the rule when it was brought in because it was really designed for when two players are lined up against each other like two rams with their heads down. It was for that type of direct contact. It wasn't for when a player went sideways and in this case he turned around, spun around after the making the catch and was clearly a runner.
The issue was that this rule is going to be so hard to officiate and that's why when they brought in the rule there was two called in 2013. There were none called in 2014 and there have been none called in 2015. And I just don't see it as the classic lineup, two guys face-up on each other and one guy lowering the head and making contact with the crown of the helmet."
So if you're downfield, you get protected. If you're a runner anywhere near the line of scrimmage, felonies are A-OK. Oh, and if you're in between the maulers up front? Helmet to helmet hits are just called tackles.
Denver's Depth
These are the conditions in which the deepest and most talented defense in the NFL must operate within. The league has created a framework so disjointed that one of its architects can't even coherently explain some of its rules when given time to prepare. And now the players are expected to adjust to this maze on the fly? To quote "the franchise":
Denver has more pass rushers than any defense in recent memory. Rumors were that the Joe Thomas trade broke down last year because the Browns insisted that Shaq Barrett be included, and Elway told them to go pound sand.
The Broncos fifth best pass rusher (plus a first round pick) was deemed to be more valuable than the best left tackle of the past decade still in his prime! This pass rush is bonkers, and just wait until Dekoda Watson gets his chance to shine.
This depth is directly related to their alleged dirtiness. The Broncos almost always have a fresh guy ready to play at or near a pro bowl level at every single position but defensive tackle, right end, and middle linebacker.
They're a flock of banshees; they just come at you in waves, and they're always traveling at top speed. As the offense wears down, the speed advantage becomes more dramatic, and this results in some nasty collisions.
Wade Phillips' defense clearly thrives off this reputation, and they aim to impose their will on your body, mind, and soul.
Hitting hard is part of the game plan
— Super Bowl Champions (@broncosdotgif) September 21, 2016
— Super Bowl Champions (@broncosdotgif) September 21, 2016
Tom Brady might get this call, but that doesn't mean this is a cheap shot.
That is a bunch of inferior athletes chasing football LeBron James as he's breaking tackles, leveling him just after releasing the football.
— Super Bowl Champions (@broncosdotgif) September 21, 2016
This is not a dirty hit.
That is a 6'3" 250 lb alien bull rushing a 6'5" 300 lb offensive lineman while simultaneously keeping an eye on the greatest athlete to ever play quarterback, and their helmets incidentally collide as a result of him getting there and being about the same height as the QB.
This…yeah…this is pretty ugly.
Darian Stewart definitely used poor form and lead with his helmet as he tried to time up his hit on the aforementioned super hero breaking tackles in the backfield. However, this shot also exposes the inherent conflict at the heart of football.
We want our super heroes for grownups to deliver bone crushing hits to opponents but ONLY within Major League Baseball's strikezone and they MUST avoid making contact at high speed with each other's 13.2 x 12 x 10.5-inch battering rams fixed atop their skulls WHILE playing the game "the right way" without all that dancin and hip hoppin and celebratin that Cam and all the kids love.
Football is a dangerous sport
Football is a dangerous sport. Helmets are concussion chambers, and this reality has become more uncomfortable as the players have grown bigger, stronger, and faster while the surface they play on has remained the same size.
Something needs to change or this game will continue to become more confusing, bureaucratic, and perilous, and that movement has to be demanded by the fans. It's ironic how many Americans despise socialism and big government, yet adore a league centered around equal revenue sharing, and governed by a New York City towerful of lawyers controlled by 32 billionaires who are granted monopoly status by the federal government.
The Broncos defense isn't dirty, they're just the most obvious example of the hypocrisy at the heart of the NFL rulebook (and the game itself). Their depth allows them to play more fresh downs than any other team in recent memory, and most of these so-called "dirty hits" (and a couple actual dirty hits) have come in the 2nd half when the opposing offense began to wane.
You could take a sampling of shots around the league every weekend that look just as bad what Denver has done over these first two weeks (Stewart's hits excepted). The Broncos are the focus simply because they produce more of these violent collisions than other teams because they're a bunch of badasses hellbent on restoring defense to its rightful place atop the football order.
It wasn't an issue last year
Again…where were these charges the previous nineteen games??? This defense has two and a half new primary contributors in Jared Crick, Todd Davis, and rookie Justin Simmons.
This wasn't an issue when they hit Tom Brady in the AFC Championship more times than any other team has hit anyone since they started recording the stat, and it sure as hell wasn't brought up when the league MVP allegedly shied away from the pile at the end of the Super Bowl.* That noise was reserved for the losing quarterback who didn't want to be trapped in a room answering mindless questions while Chris Harris Jr. sat on the other side telling everyone within earshot that the Panthers quit.
*quick aside: Cam Newton did not jump out of the way with the ball on the ground on that last fumble, DeMarcus Ware beat him to the ball with one arm while another offensive lineman dove in; Cam took one step back (probably thinking the ball may squirt out because footballs are weird shaped objects and that's what they do, especially when two large men collide on top of them, and guess what, that's exactly what happened!) Watch the play again and you'll see Cam clearly dive in to the pile after it squirts out the first time.
This rant is directed mainly at Phil Simms and Jim Nantz who stained one of the greatest moments of my lifetime by immediately perpetuating a narrative after witnessing only one replay. Back to our regularly scheduled programming…
Conclusion
Football is best when it's physical. Sports are a release for our tribal instincts, as watching your guy in orange obliterate the bad guy in silver and black (or red, or powder blue, or black and yellow) satisfies that primal urge within all of us to punch those not from our tribe in the face. Although, as Deadspin's homepage demonstrates every Sunday, the NFL's alcohol partners do help some fans live in both dimensions each week.
The NFL is a glorious and screwed up world governed by billionaires whose primary goal is to ensure they remain billionaires. These teams are ours but we do not own them; what we deem to be within the confines of respectability stops at Roger Goodell's doggie door to the owner's meetings.
The No Fly Zone is not dirty. It's deep, prideful, and absurdly talented. Straddling the line between physical and dirty is a central trait of every. single. all. time. great. defense. Every one. This is the the game.
We've done a lot to clean up its darker elements, but some still remain, and they are exacerbated by the NFL's inability to efficiently govern itself. Its "safety" initiative is largely a PR stunt, as no league seriously concerned with player safety would be pursuing a longer regular season with more Thursday Night Football atrocities.
Some hits like Darian Stewart's on Cam Newton are empirically awful, and should be and are being legislated out of the game. The rest of the comparable hits that don't dominate the various takefarms of the world because the NFL does not deem them to be similarly shameful?
Until we express similar outrage at those, the game will remain dangerous for the players and challenging to our sense of morality.
This article originally appeared on