Vikings legend Cris Carter explains how Denny Green changed his career and his life
On Friday, the football world lost an icon with the passing of Denny Green at the age of just 67 years old.
Green was a football lifer, a man who began his career as a college assistant back in 1971, but who is probably best remembered for his time with the Vikings. Thanks to a dominant offense led by quarterback Randall Cunningham and wide receivers Cris Carter and Randy Moss, the Vikings made the NFC Championship Game in both 1998 and 2000.
Carter joined Colin Cowherd Friday to discuss his late coach, and the impact he had on both football and Carter himself.
He began by discussing Green, and the way he revolutionized NFL offenses when he arrived in Minnesota in the early 1990's.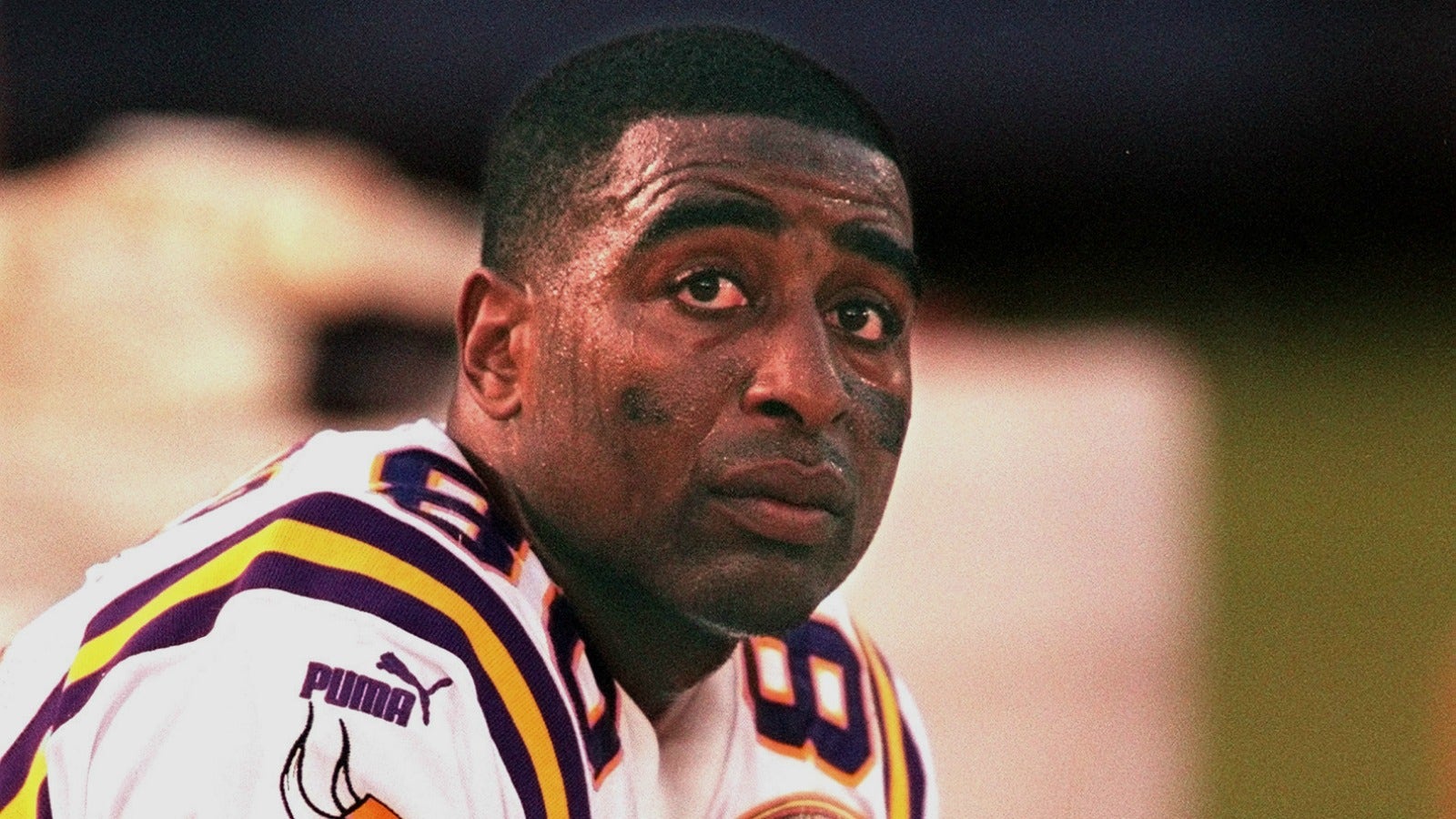 From there, Carter continued, explaining the greater impact that Green had, as both a father figure and role model, someone who pushed Carter to be not only a better football player, but a better man as well.