Deion Sanders says 49ers '94 team was the best team he's played on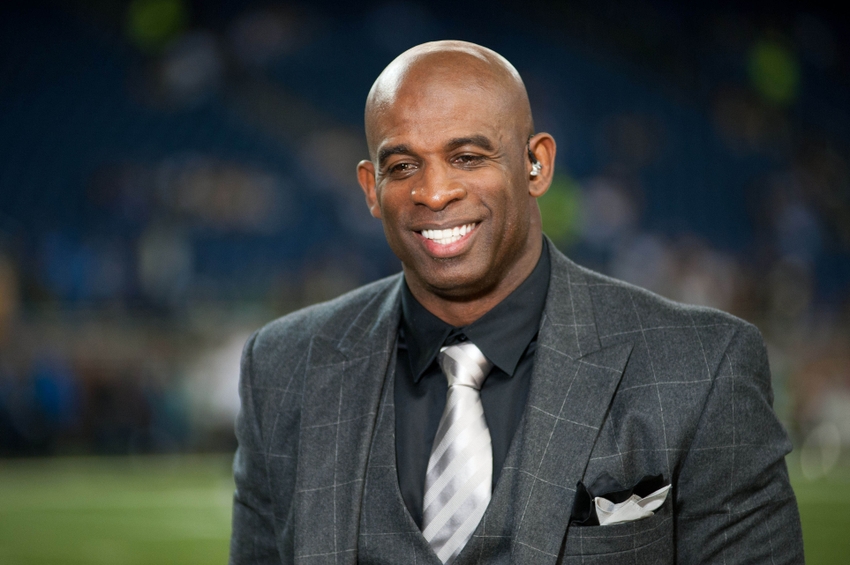 Hall of Famer Deion Sanders played for five teams In his 14 year NFL career. He says the 1994 49ers were the best team he has ever played for.
On Saturday, Hall of Famer Deion Sanders opened up with fans, via Twitter, on a question board with the #21Questions.
User @Pacheco_Matt asked Sanders, "What was the best team you played on while you were still playing in the NFL?"
Here was his answer:
Sanders made a lasting impact in his lone season with the 49ers, racking up six interceptions and three touchdown returns on the season. He was elected Defensive Player of the Year and the 49ers went on to win Super Bowl XXIX in dominating fashion against the San Diego Chargers 45-26.
The 1994 team had superstar talent across the board, finishing the regular season with a 13-3 record and taking a total of 10 players to the Pro Bowl.
Led by the dynamic trio of Steve Young, Rickey Watters and Jerry Rice, the 49ers offensive was unstoppable. San Francisco ranked second in the NFL in total yards and first in scoring that year, according to Pro Football Reference.
On the defensive side, it had studs at every level — the likes of Bryant Young and Dana Stubblefield shoring up the defensive line and Ken Norton at linebacker. Then, in the secondary alongside Sanders, were safeties Merton Hanks and hard-hitting Tim McDonald.
This year would be end up to be Sanders' first and last for the team, as he left for the Dallas Cowboys in the offseason, resulting in the NFL's decision to implement a salary cap. He won a Super Bowl the next year with the Cowboys and is only the fourth player ever to win it back-to-back years with different teams.
Sanders amassed 53 interceptions in his career and was inducted into the Hall of Fame in 2011. He will forever be remembered as "Primetime" and he brought that swagger and more to the 1994 49ers.
This article originally appeared on