Dear NFL: The Broncos Want Your Respect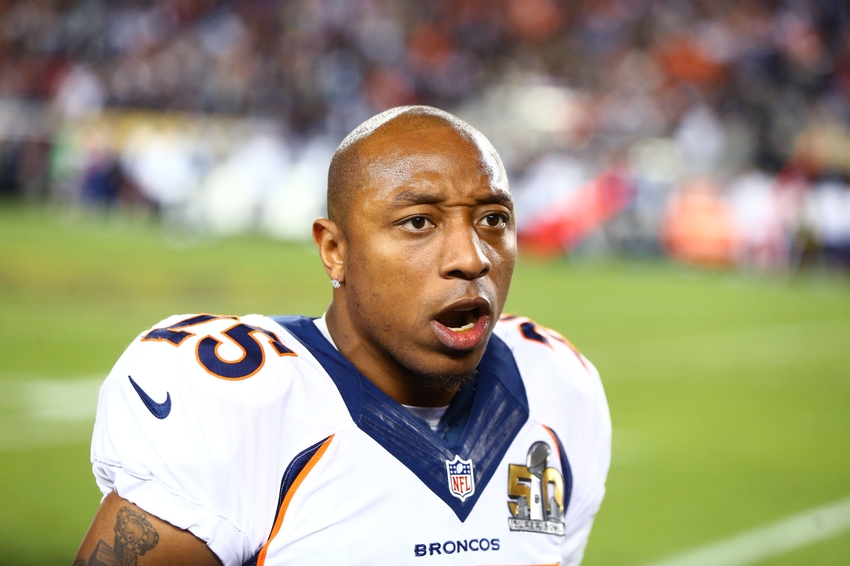 To most football analysts it isn't sexy. They call winning with defense, "winning ugly" as if the freckled gangly guy with the beautiful woman at his side just tripped his way to the top. Wrong. That goofball has more game then most men will ever understand, and he doesn't care whether you call his game sexy, elite or luck. At the end of the day he's going home with the prize and that's all that matters. Meet the Broncos D, the unit that took your most treasured prize home last February and as far as Von Miller & Co. are concerned she won't be leaving Dove Valley any time soon.
One of the greatest field generals of all time has retired. Malik decided to work on his tan. Brent is scared of shoes too big. So what. Who cares. Sayonara. Adious. As Cameron Newton can attest to, "The truth of the matter is the Denver Broncos are the defending champions for a reason". Took way too long to hear it, but #truth. Well put Clark Kent.
The truth of the matter is the Denver Broncos are the defending champions for a reason – Cameron Newton
The Denver Broncos defense contains multiple potential hall-of-famers  and their dominance is no fluke. You can say the wins are lucky, fluky and blame the refs. Whatever floats your boat, sailor. DEFWU don't care. The gangly guy walking your girl out of the bar don't care. Winning is winning. You would think a Lombardi trophy would affirm that, but all I hear is that the Broncos are ranked 8th in the preseason power rankings, that we're going to miss the playoffs that Derek Carr is going to steal our lunch money. Whatever.
The no fly zone is the best secondary in the league, their combination of coverage skills, hitting intensity and playmaking ability is second to none. Von Miller and Demarcus Ware will haunt Cam Newton's dreams. You could see it in week one, any sign of adversity and sad Cameron reared his sad wittle face. Newton was the most valuable player in 2015, dominating most of the league. He's scared of this defense. NFL, it's time to take notice.
VON. MILLER. SACK. pic.twitter.com/IV23QPAQXk

— Bleacher Report (@BleacherReport) September 9, 2016
Derek Wolfe coined the phrase DEFWU and I certainly won't be the one to question it. The no fly zone will continue to push the line between hard hitting and cheap, led by Aqib Talib's no bull attitude. The Broncos defense is incredibly deep and mean, and the more you doubt them the meaner they get. So keep on downplaying the Broncos, continue giving referees credit and ignoring the ferocity of an all time great defense. I dare you.
If you're not scared of the Denver Broncos defense, it is time to be.
Go Broncos.
More from Predominantly Orange
This article originally appeared on