DeAngelo Hall praises Dez Bryant's skills, suggests Cowboys 'pay the man'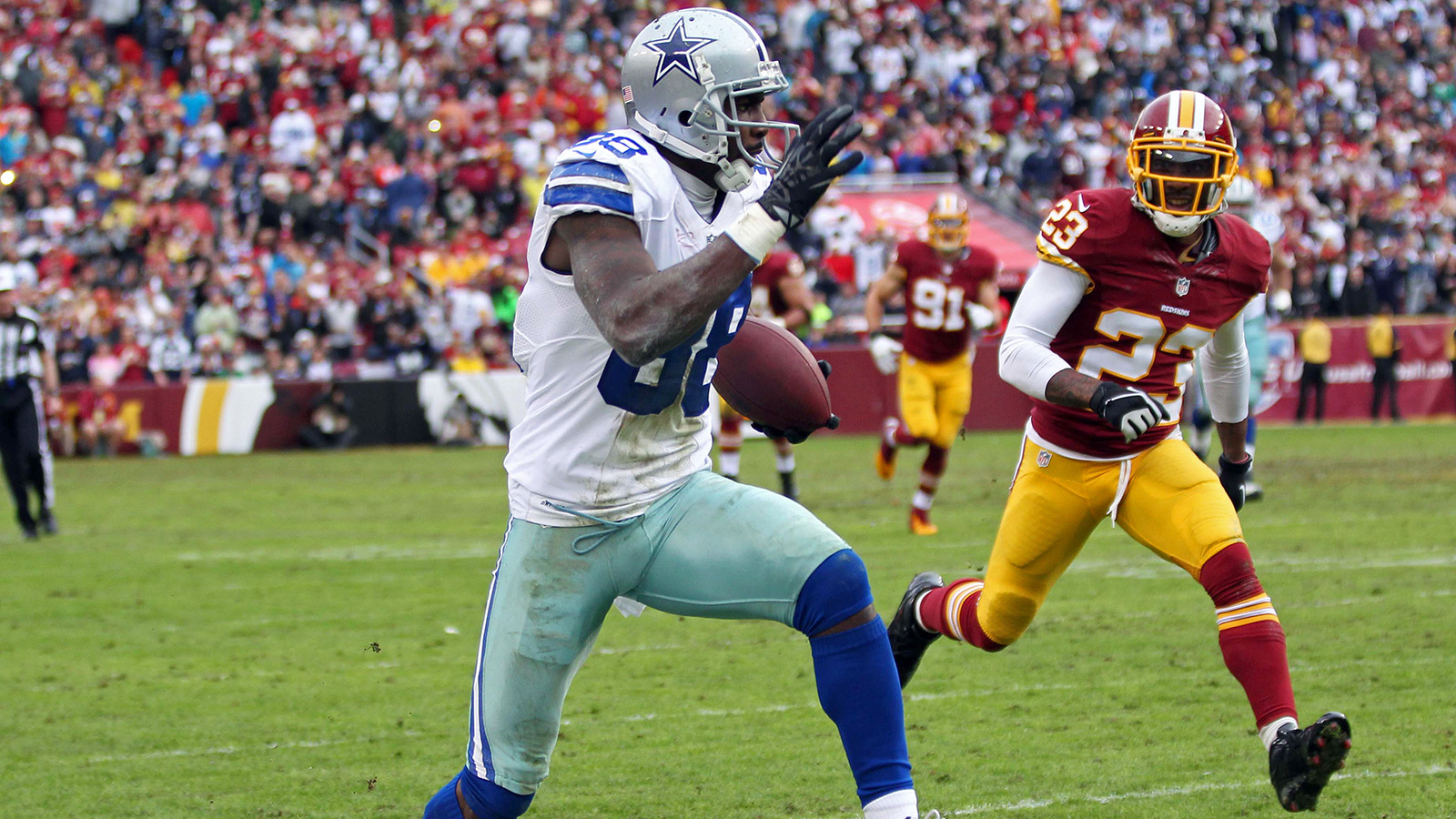 It seems unlikely that the Dallas Cowboys need to be convinced about what Dez Bryant brings to the table on the field. The franchise wide receiver racked up 1,320 receiving yards and a league-leading 16 touchdowns in 2014, and these numbers are similar to what he was able to produce in his previous two seasons.
With the franchise tag deadline approaching fast on Wednesday, the Cowboys have a difficult decision to make. If they don't get a long-term contract done with Bryant before the 4:00 PM deadline, Bryant will be forced to sign the franchise tender or hold out. Bryant has already claimed on Twitter that he plans to hold out in the event that he does not get a new contract.
Washington Redskins cornerback Deangelo Hall has some friendly advice for the owner of his division rival–get a deal done now. It's not the advice Bryant likely expected from a key member of the Redskins, but he'll take the high praise anyway.
Hall has been tasked with matching up with Bryant on many occasions since the Cowboys drafted him. Unfortunately for Bryant, Hall might be overlooking the fact that Bryant's production is not the deciding factor in the contract negotiations.
(h/t Twitter)
Photo Credit: Geoff Burke/USA TODAY Sports
@dallascowboys Pay the Man @DezBryant. I've covered the best this league has to offer for 11yrs. He's in my Top 5 Rice,Moss,Calvin,TO,Dez

— DeAngelo Hall (@DeAngeloHall23) July 15, 2015
If I say don't pay the man I'm hating. If I say pay the man I'm stupid. Damn you can't win. He deserves it just like anyone who puts in work

— DeAngelo Hall (@DeAngeloHall23) July 15, 2015