DeAndre Levy Practices for 1st Time Since Week 1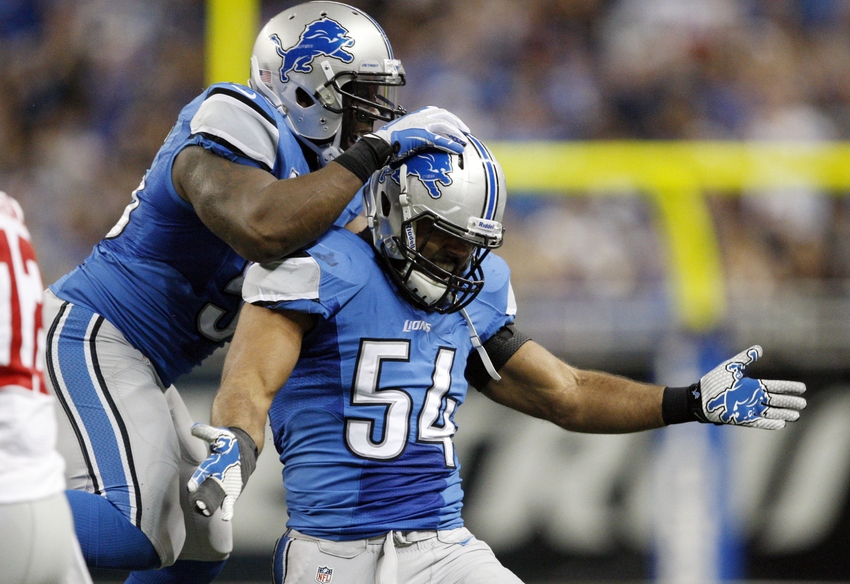 After a neverending sea of rumors and uncertainty over DeAndre Levy's status, he returned to practice today with the Lions.
First reported by several Lions beat writers, Levy ends up returning to the team right on the rumored schedule of after the Bye Week. The Lions can get a huge lift from Levy's return, helping a defense that's struggled for large stretches with injuries at linebacker.
The Lions have survived and managed to get to a 5-4 record. Now, with Darius Slay, Ziggy Ansah and Levy all potentially out there, you have to think the production of Teryl Austin's group will increase. Tahir Whitehead, who's played well this season, is much more comfortable with Levy next to him at outside linebacker.
The team got some key rest and face off against the Jaguars this weekend at Ford Field. The Lions are in 1st in the NFC North, after the Vikings and Packers both lost over the weekend. Now, with a healthier group, we will see if Matthew Stafford can lead this Lions team to their 1st division title since 1993.
In other Lions news, the Lions re-signed special teams ace, Don Carey. He, along with John Bademosi have helped Detroit become one of the better special teams units in the league. Carey's extension, along with Sam Martin's earlier in the off-season mean Detroit should continue that success. Matt Prater has been phenomenal this season as well, particularly last week against the Vikings. Prater hit a 58-yarder with time expiring to force overtime, and the Lions eventually won the game, 22-16.
Fans have been wondering how good this team can be with a healthy DeAndre Levy, and they may finally get their chance to see.
Follow Matt Urben on Twitter @MattUrben88.
More from SideLion Report
This article originally appeared on