Dean Spanos gives up day-to-day control of Chargers to his sons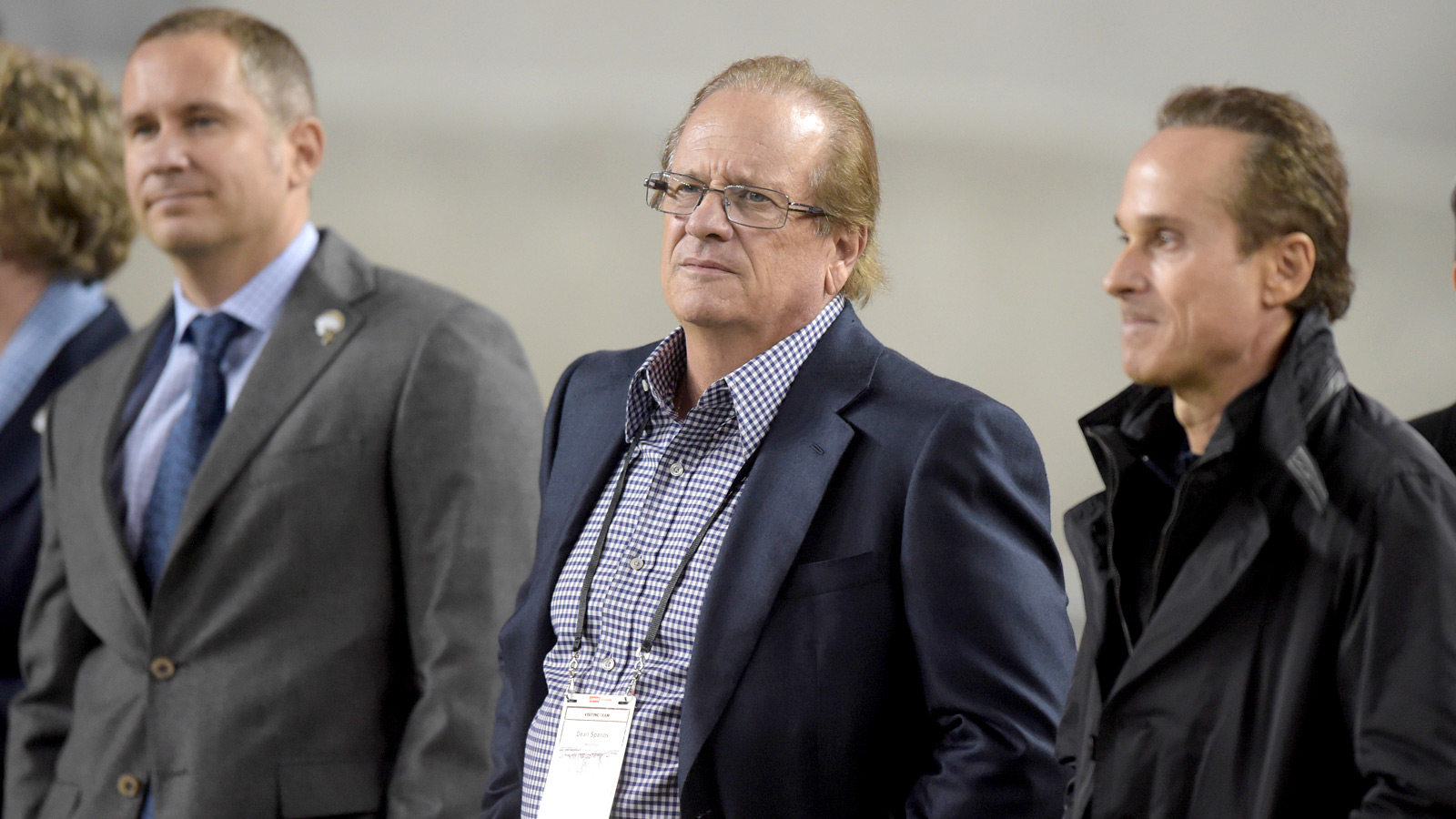 There's a different Spanos atop the San Diego Chargers' power structure.
On Monday, the team announced that Dean Spanos will no longer run day-to-day franchise operations. He'll hand that duty off to his sons, John and AG.
John, 35, will be president of football operations and AG, 36, will be president of business operations. Dean will still remain as chairman of the team's new stadium search board, but said he'll no longer be involved in any decision-making.
"It's their decision and their time," Dean Spanos said. "If they have to come to me, then why am I doing this? That's what my dad said when he made me president (in 1994): 'Do what you want.'"
Spanos began talking with his sons in earnest about a succession plan around 2011. Since then, John Spanos saw his role increase in a head coaching search that ended in Mike McCoy's hire. Meanwhile, AG Spanos has been the Chargers' executive vice president/CEO since mid-2011.
The elder Spanos is happy he gets to hand control off to his two sons and keep the family business going.
"They've both worked in the business since they were in high school, and they've pretty much been running our football and business operations for the last several years," Dean Spanos said. "It's their passion and their desire to continue the legacy of this family, and it's really set up perfectly for that right now.
"When my dad (Alex Spanos) purchased the team in 1984, he said, 'It's something I want to keep in the family forever.' This is the beginning of a transition to the third generation in our family."