David Diehl unsure if JPP will ever be the same player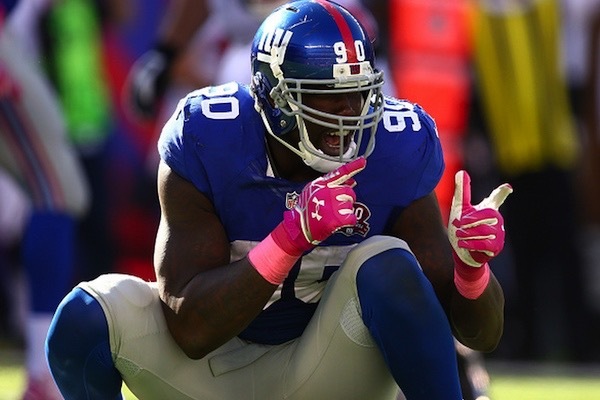 After several days, the results are in: Jason Pierre-Paul, arguably the New York Giants' best defensive player, had his right index finger amputated on. Pierre-Paul's camp is claiming that he could potentially rehab and be ready to rock in less than two months time. Former Giants offensive lineman David Diehl is not so sure that Pierre-Paul will be the same player he was when he makes his way back on to the football field.
"Let's face it here, the biggest thing of all this, it's your hand," Diehl said Wednesday on SiriusXM Radio, per The New York Post. "As an offensive lineman, as a defensive lineman, that is your most valuable asset that you can have on the football field. The way that you can punch, the way that you can grab, the way that you can pull, the way that you have to do all those things to get inside hand leverage and control another football player. It's all about your hand placement and what you're able to do.
"If he has all these burns, if he's getting a skin graft, if he has nerve damage, that is possibly a career-ending injury, because if you come back, and it's never the same. … If you can't do all of those things with your hands, you're not going to be successful in the NFL."
As a player who matched up with defensive ends and tackles throughout his career in the NFL, Diehl's points should be taken seriously. The Giants won't have any idea what they are going to get out of Pierre-Paul for at least another six weeks–as Kim Jones reported that he also has a fractured thumb. By that time, they will have already been forced to make a decision on his nearly $15 million franchise tender.
(h/t New York Post)
Photo Credit: Getty Images