Dashaun Phillips Lands On Washington Redskins Practice Squad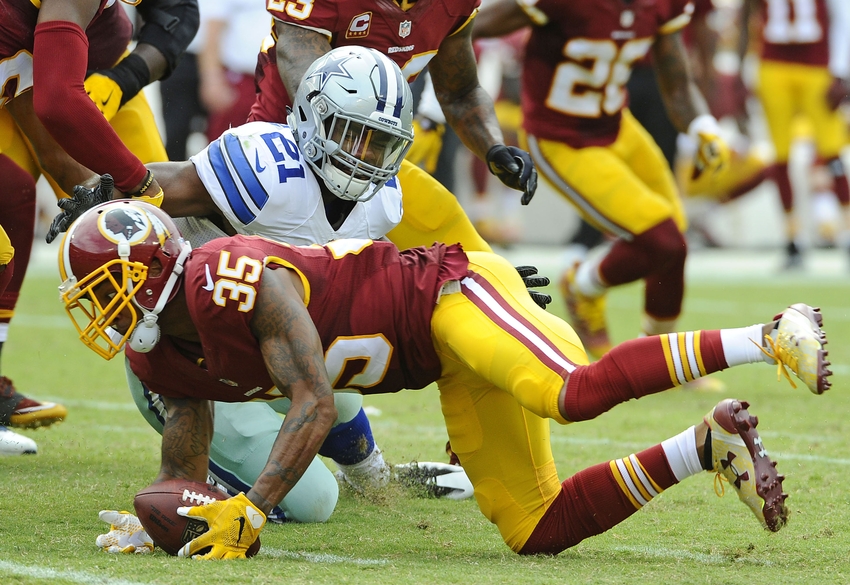 Dashaun Phillips may not have fit in on the active roster, but he certainly fits on the practice squad.
The Washington Redskins had to make a difficult decision last week when they activated tight end Derek Carrier. They had enough talent at the cornerback position and they had to part ways with one of their young players. Dashaun Phillips fell guilty to the roster purge, and he was waived as a result.
Phillips was the starting nickel back to begin the season, but he endured some issues in coverage. He simply was outplayed by rookie Kendall Fuller, but defensive coordinator Joe Barry insisted on playing him due to experience. That was a mistake. Phillips was torched a few times, and before going down with a hamstring injury, he was a liability.
While Phillips was out, Fuller came in and emerged as a solid player. Fuller proved that he could man the nickel position and that forced Phillips out of the lineup. With Quinton Dunbar also playing well, Phillips found himself on the inactive list. He would remain there until he was waived by the team last week.
I had figured that some team in need of a corner would claim Phillips. After all, he is still a 25-year-old corner that has flashed some potential. He also has a little starting experience, and it is hard to find young players with that at this point in the season. Still, Phillips cleared waivers and that was great news for the Redskins. They immediately inked him to the practice squad, and let Carlos Fields Jr. go.
Having Phillips on the practice squad is a great option for the team. They do not have to waste a spot on the 53-man roster for him, but they will still have his services if necessary. In the event that one of their corners goes down with an injury, they can add Phillips back straight away. He will already know the schemes and will be able to provide quality depth.
Overall, waiving Phillips looks like a good move. He can now focus on improving his ability with the practice squad instead of trying to fight for playing time. This could allow him to clear his head, get better, and come back with the team later in the year. This is a high upside move for the Redskins, and it could pay off nicely.
This article originally appeared on