Danny Amendola: The New Englad Patriots Forgotten Man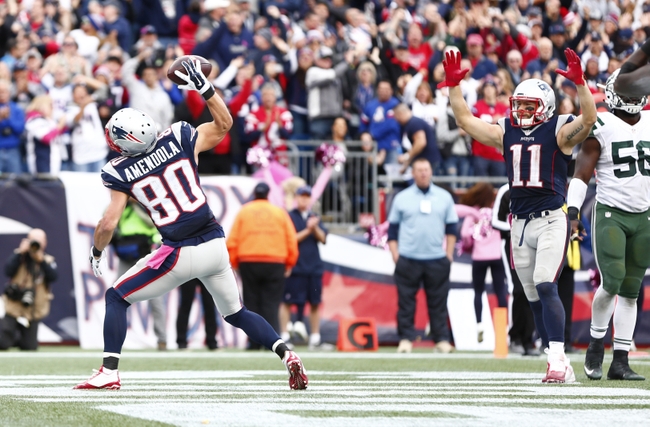 With Rob Gronkowski not being 100% and Tom Brady being suspended, the New England Patriots will need Danny Amendola to step up in the passing game.
Danny Amendola enters the season as one of the New England Patriots older players on the offensive side of the ball. He also enters as a receiver who may be overlooked. Julian Edelman will draw a lot of attention in the season opener and I expect a lot of that attention to come in the form of Patrick Peterson. Peterson, being one of the best defensive backs in the game, will do a good job removing Edelman's inside quick routes.
Whether it's Rob Gronkowski or Martellus Bennett, the Arizona Cardinals' defense will look to remove Jimmy Garoppolo's tight end safety blanket. The Cards will force Garoppolo to pass the ball by stacking the line of scrimmage and eliminating the short passing game and the run game.
James White and Chris Hogan will get targets but can only do so much in the receiving game.
Who's left? The forgotten man.
Amendola is ready to help Garoppolo in his first NFL start. He talked to the Boston Herald about it. They've been training for this.
I see Amendola's catch radius to be larger and wider than Edelman's and Hogan's. I also believe that Amendola's strength is in the intermediate passing game. This preseason Garoppolo showed that he is comfortable and likes throwing passes 10-15 yards down the field. Amendola is capable of climbing the ladder and making tough catches and has the mental focus to hold on to the ball in traffic.
Danny Amendola is entering his 8th NFL Season and his 4th season with the Patriots. He went undrafted after a successful college career at Texas Tech.
This article originally appeared on