Damiere Byrd impresses at rookie minicamp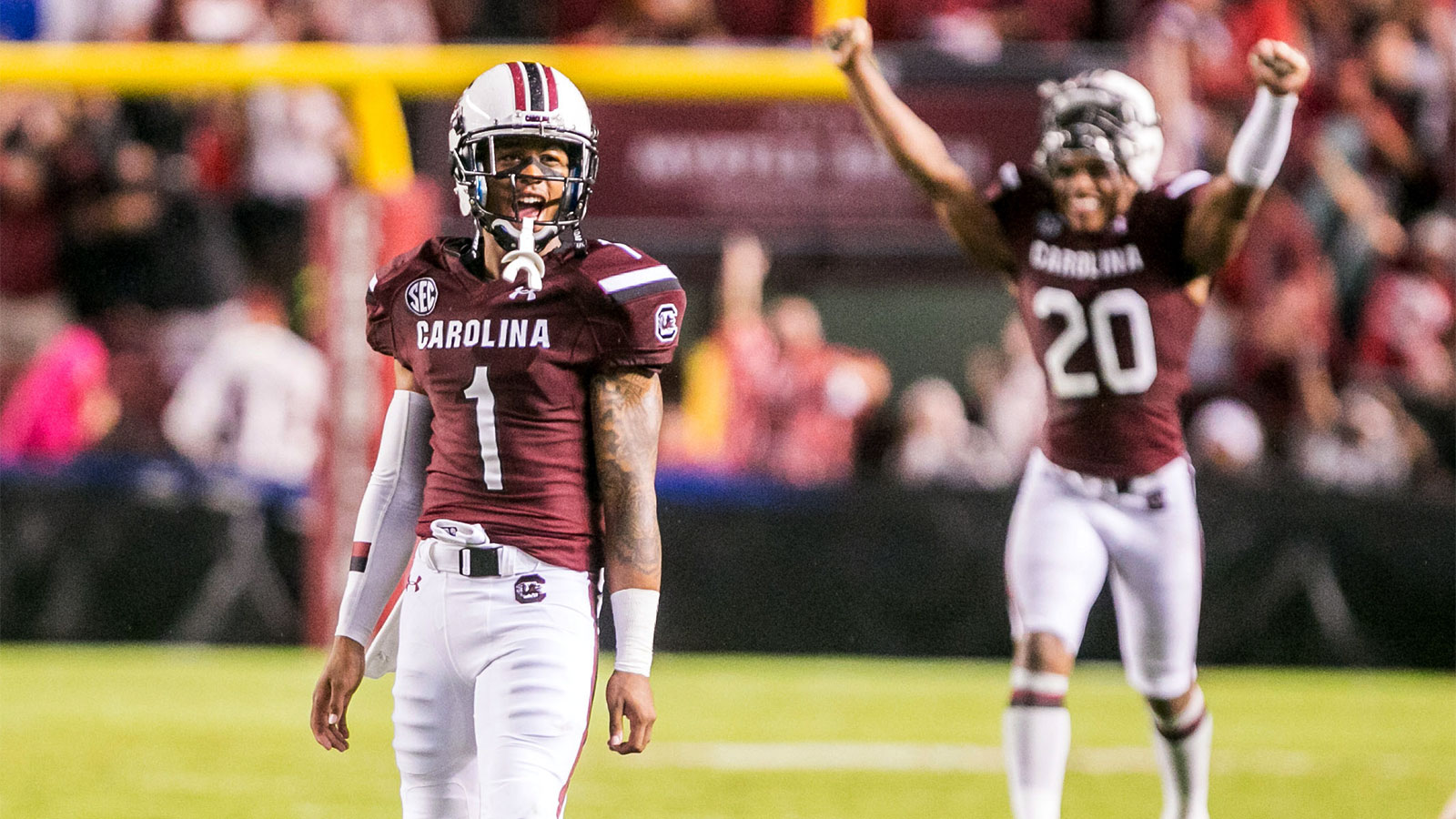 Damiere Byrd was one of the more intriguing undrafted free agents signed by the Carolina Panthers after the 2015 NFL draft. After one weekend of action wearing the black and blue, he's already showing us why.
According to Jeremy Igo of Carolina Huddle, Byrd may very well have been the MVP of rookie camp.
Igo made an interesting statement about the strong showing from Byrd, comparing his rookie camp to second-round pick Devin Funchess. "During the final team drills after the installations, Byrd made play after play. More plays, in fact, than Devin Funchess made."
Byrd showed flashes during his time with the South Carolina Gamecocks, averaging an impressive 18.7 yards per reception throughout his collegiate career. He's a player who could very well be a sleeper to make the final roster, or at least become a strong practice squad option for the Panthers this coming season.
Keep your eye out for the name Damiere Byrd as we roll on through the 2015 offseason.
(h/t Carolina Huddle)
Photo Credit: Jeff Blake-USA TODAY Sports