Report: Tony Romo believes he's healthy enough to play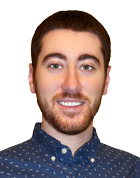 The Dallas Cowboys haven't ruled out the idea that Tony Romo could be active against the Pittsburgh Steelers this week, and there might be a reason for that.
According to ESPN's Ed Werder, Romo feels he's recovered from his back injury and is "ready to play."
If that's the case, it will no longer be a medical decision preventing Romo from playing. Instead, it will be the coaches (and owner Jerry Jones) making that call, which could seemingly be made fairly soon.
Romo will continue to practice this week with it reportedly becoming "more strenuous" leading up to the Steelers game. Dak Prescott is still likely to start Sunday given the timetable and Dallas' reluctance to rush Romo back, but nothing is out of the question just yet.
Jones said this week that the Cowboys may never have their quarterback dilemma "totally sorted out":
"The key thing I want to emphasize is we probably are never going to have this totally sorted out. We're going to play it by ear, play it as it comes. To do it really right for the advantage of the team, which we deserve, [Romo's] got to really be ready to go at the top of his game."
Source says that Tony Romo feels he has recovered from preseason compression fracture in back, ready to play, capable of taking #NFL hits.

— Ed Werder (@Edwerderespn) November 9, 2016
Sources: When Tony Romo dresses in uniform and available to play for #Cowboys has moved from medical decision to coaching decision.

— Ed Werder (@Edwerderespn) November 9, 2016